Description
Ahava Intensive Hydration Mask Features and Use: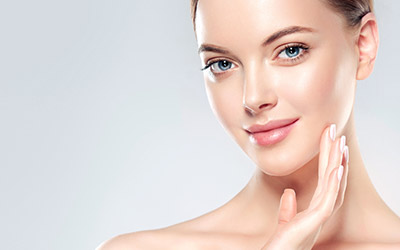 A special highly-intensity Hydration Mask enriched with Mineral Skin Osmoter.
This product is an intensely moisturizing face mask, with which you can revitalized skin. The AHAVA intensive hydration mask is a mineral-rich mask that gives beautiful, glowing and hydrated skin. Once applied to the skin, the mask gently removes all oil, sebum and environmental impurities from deep within the skin and moisturize deeply. The mask improves the tone as well as the texture of your skin to leave the skin feeling soft and smooth. It contains deep sea mud properties that can help soothe even sensitive skin. Moreover, it also contains a mineral catalyst called osmoter that helps strengthen the skin by providing extra hydration.
Leave the product over-night for super-hydration and a nourished look to the skin. It is a mask that is gentle to the skin and is perfect for deep moisturization.
Directions
Ensure that your face is clean before you apply the mask. Apply AHAVA mask onto face and massage it into the skin until it is fully absorbed. Leave it on for 5 to 7 minutes before rinsing it off. You will be left with glowing skin! You can also use it as a night cream and leave it on for the night. Wash it off the next morning for revitalized skin. Repeat the mask's application about 1 to 2 times a week for the best results.
Use AHAVA intensive hydration mask for soft, supple skin.
Ingredients
The primary ingredient of this mask is the mineral catalyst called Osmoter. Apart from that it also contains a number of other ingredients that nourish the skin and provide moisture such as:
Jojoba oil
Sea salt
Phenoxyethanol
Zinc oxide
The ingredient list also contains other components which are lactic acid, glycerin, and fragrance.
You can buy AHAVA mask from Canada Pharmacy for guaranteed quality and delivery.
Cautions
Apply mask on clean skin.
Do not apply over makeup.
Avoid applying on burned or scarred skin.
Side Effects
This is a hypoallergenic mask that means it is very unlikely to cause an allergic reaction.
It is suitable for use for all skin types; even dry, sensitive skin.
IMPORTANT NOTE: The above information is intended to increase awareness of health information and does not suggest treatment or diagnosis. This information is not a substitute for individual medical attention and should not be construed to indicate that use of the drug is safe, appropriate, or effective for you. See your health care professional for medical advice and treatment.
Product Code : 9817