Description
Learn About Ahava Firming Eye Cream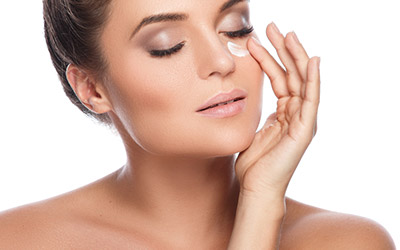 AHAVA Mineral Eye Cream
The AHAVA eye cream is formulated using a blend of special botanical extracts, minerals, and essential skin vitamins. It also contains powerful moisturizing agents to hydrate the delicate skin around the eyes to keep it smooth. The major function of the AHAVA eye cream is to hydrate, moisturize and strengthen the skin. It is a gentle eye cream that addresses dryness to help soften fine lines and refresh the skin around the eyes making the skin appear more youthful. It contains botanical extracts like Aloe Vera leaf extract to soothe the skin and calm skin-fatigue to help prevent premature skin aging.
You can easily buy AHAVA eye cream today to get rid of dark circles and sign of fatigue, in short, a complete replenishment of the skin around the eyes.
Directions
Make sure your skin is clean before use. Take a pea-sized amount onto your fingertips and apply it around the eye. Gently massage in small circular motions until the product is absorbed into the skin. Use the eye cream twice a day, in the morning and evening, for best results.
Buy AHAVA eye cream from Canada Pharmacy to ensure you get the high-quality product you're paying for at the best rate.
Ingredients
This product contains a number of ingredients:
Aqua (Mineral Spring Water)
Isostearyl Isostearate
Glycerin
Propylene Carbonate & Quaternium-18 Hectorite
Aloe Barbadensis Leaf Juice
Butylene Glycol & Ruscus Aculeatus Root (Butcherbroom) Extract
Centella Asiatica Extract
Calendula Officinalis Flower Extract & Propylene Glycol
Sodium Hyaluronate
Phenoxyethanol & Ethylhexylglycerin, Maris Sal (Dead Sea Water)
Panthenol (Pro Vitamin B5)
Allantoin
Bisabolol
Ceratonia Siliqua (Carob Bean) Gum
Dunaliella Salina Extract
Phoenix Dactylifera (Date) Fruit Extract
Polyglyceryl-4 Isostearate
Hippophae Rhamnoides (Oblipicha) Fruit Oil.
Cautions
This gentle cream delivers rich moisturize to the skin around the eye to keep it wrinkle free, hence giving it a supple look.
For external use only.
Not a substitute for any medications.
If condition aggravates, contact a doctor immediately.
Do not use on burned/scarred skin.
Side Effects
This is a hypoallergenic item that has very last chances of causing any allergic reactions.
Suitable for all skin types, especially dry skin.
IMPORTANT NOTE: The above information is intended to increase awareness of health information and does not suggest treatment or diagnosis. This information is not a substitute for individual medical attention and should not be construed to indicate that use of the drug is safe, appropriate, or effective for you. See your health care professional for medical advice and treatment.
Product Code : 9820