Description
Information About Azulfidine Uses and Dosage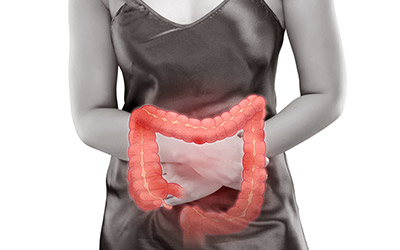 Azulfidine (Sulfasalazine)

Azulfidine 500 mg belongs to a class of drugs called sulfa drugs. It is used to treat multiple kinds of bowel diseases such as moderate to severe ulcerative colitis and for rheumatoid arthritis in children and adults. Sulfasalazine 500 mg works by decreasing symptoms such as fever, stomach pain, diarrhea, and rectal bleeding and increase the time between attacks. Not only this, but it may also decrease the pain and swelling in large intestines as well as prevent damage to joints.

You can buy Azulfidine from Canada Pharmacy for the best of price, genuine product quality, and hassle-free shipping.
Directions
Take this medication by mouth (orally) with plenty of water (at least about 8 ounces). The dosage should be as prescribed by your doctor. It is likely that the doctor may gradually increase the dosage to prevent stomach upsets.

If you choose to use delayed-release tablets, ensure you're taking them as a whole. Do not bite, chew, or crush them. Doing so can lead to stomach upsets. Ensure to drink plenty of fluids while using this medication for treatment.
Ingredients
Azulfidine tablets contain sulfasalazine 500 mg.
Cautions
The following need to be taken care of when using Azulfidine 500 mg.
May cause skin and urine to turn orangish-yellow. This is harmless and will reverse once medications are stopped.
Avoid using this drug if pregnant or planning to get pregnant.
Should not be used by breastfeeding mothers as may harm the nursing infant.
It may make you sensitive to the sun, use protective clothing when going out.
Avoid sunbathing, tanning booths, etc.
It may make you dizzy, do not engage in activities such as driving until fully alert.
Side Effects
Possible side effects of Azulfidine 500 mg are as follows. However, these are only temporary and may go away once the treatment is completed.
Upset stomach
A headache
Nausea
Vomiting
Loss of appetite
Lethargy and tiredness
Temporary male infertility reverses once the medication is stopped.

Serious side effects are listed below. Medical attention should be taken as soon as these signs are noticed.
Painful urination
Blood in urine
Body pains
Unusual hunger
Cold sweat

Numbness of the hands and feet
IMPORTANT NOTE: The above information is intended to increase awareness of health information and does not suggest treatment or diagnosis. This information is not a substitute for individual medical attention and should not be construed to indicate that use of the drug is safe, appropriate, or effective for you. See your health care professional for medical advice and treatment.
Product Code : 11396