Description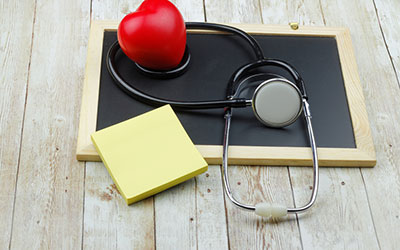 Dyazide Uses and Dosage
Chemical Name: TRIAMTERENE (trye-AM-ter-een) and HYDROCHLOROTHIAZIDE (hye-droe-klor-oh-THYE-a-zide)
Dyazide
Dyazide drug is used to treat problems of high blood pressure and fluid retention known as edema. A lowered blood pressure, as well as, reduced extra fluids in the body help to prevent symptoms such as heart strokes, heart attacks, and kidney problems. Dyazide is made of a combination of hydrochlorothiazide and triamterene. Hydrochlorothiazide is a diuretic which means that it is a water pill. It works by preventing your body from absorbing too much salt that can lead to fluid retention. Moreover, triamterene is a potassium-sparing diuretic. This drug also prevents your body from absorbing too much salt and keeps the potassium levels in the body from getting too low.
Dyazide generic is also available. You can buy Dyazide generic from Canada Pharmacy online to get medicines shipped right to your home.
Directions
This medication needs to be taken orally, usually once daily in the morning. You may choose to have it with or without food. It is recommended to avoid taking Dyazide drug within 4 hours of your bedtime to prevent having to get up to urinate. If you need to take other medications as well, ensure that you take this drug 4 to 5 hours before after taking other medicines. Use Dyazide regularly for the best results.
Ingredients
Apart from hydrochlorothiazide and triamterene, Dyazide generic also contains:
Benzyl alcohol
Cetylpyridinium chloride
D&C Red No. 33
FD&C Yellow No. 6
Gelatin
Glycine
Lactose
Magnesium stearate
Microcrystalline cellulose
Povidone
Polysorbate 80
Sodium starch glycolate
Titanium dioxide
Trace amounts of other inactive ingredients
Cautions
Do not use Dyazide if you suffer from kidney problems and have difficulty in urinating.
Avoid this drug if you are already taking other diuretic pills.
May raise your potassium in the body to dangerous levels.
Avoid diet in too much salt.
Avoid alcohol.
Avoid becoming overheated while using Dyazide.
May cause dehydration in case of excess sweating, urination, vomiting, etc.
Not to be used by pregnant females as it may harm the unborn child.
A breastfeeding mother should use only with a doctor's recommendation.
Side Effects
There are a few common side effects associated with Dyazide. These side effects are mentioned below:
Dry mouth
Blurred vision
Dizziness
A headache
Abdominal pain
Nausea
Upset stomach causing diarrhea or constipation.
IMPORTANT NOTE: The above information is intended to increase awareness of health information and does not suggest treatment or diagnosis. This information is not a substitute for individual medical attention and should not be construed to indicate that use of the drug is safe, appropriate, or effective for you. See your health care professional for medical advice and treatment.
Product Code : 5020