Description
Fluvac Innovator For Animals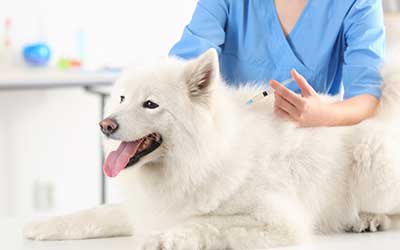 Fluvac Innovator 6 Equine Vaccine
Fluvac Innovator 6 vaccines provide protection against circulating contemporary equine influenza viruses (EIV). Fluvac Innovator vaccines help in the prevention of equine influenza due to type A2 viruses as well as equine rhinopneumonitis due to equine herpes virus (EHV) types 1 and 4. It also provides protection against equine encephalomyelitis due to eastern, western and Venezuelan viruses, and tetanus. Fluvac Innovator is lab-tested and is veterinarian's first choice for flu-rhino protection.
You can buy fluvac innovator from Canada Pharmacy to obtain 100% genuine product, that too without spending too much money. You can also get the product delivered right to your doorstep without hassle.
Directions
Shake well before using this medicine and make sure to use the entire contents once opened. Using an aseptic technique, inject horses with 1 ml of the medicine into the muscle. The dose needs to be repeated in 3 to 4 weeks.

Administer the medicine annually after that. Early revaccination can also be done if the animal is faced with an outbreak or with other conditions which might make heavy exposure likely.
Ingredients
Fluvac Innovator  6 contains a number of ingredients which are:
Equine Influenza
Eastern
Western & Venezuelan Encephalomyelitis
Rhinopneumonitis Vaccine
Tetanus Toxoid.
It also contains thimerosal, neomycin and polymyxin B added as preservatives.
Cautions
Always consult a doctor before using any medicine. Only use it if it is needed because otherwise, it would be useless and may cause unwanted negative effects.
Only to be used for horses.
Not suitable for human use.
Do not eat or swallow.
Store in a dark room.
Store in a cold place at about 2 to 7 degrees, do not freeze.
Use entire content once opened. Do not save for later.
For veterinarian use only.
Do not vaccinate the animal before 21 days of slaughter.
Not suitable for use in young foals of 3 months or lesser.
Keep it away from children. Seek immediate medical assistance if this vaccine has been accidentally ingested by a child or grownup.
Side Effects
Some side effects that might be experienced through the administration of Fluvac Innovator 6 include:
Digestive problems
Irritability
Rash
IMPORTANT NOTE: The above information is intended to increase awareness of health information and does not suggest treatment or diagnosis. This information is not a substitute for individual medical attention and should not be construed to indicate that use of the drug is safe, appropriate, or effective for your pet. See your veterinarian for medical advice and treatment for your pet if you have any concerns.
Product Code : 11753