Description
Isoptin SR Uses and Indications: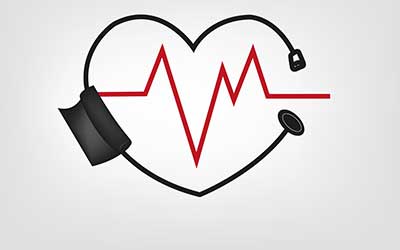 Isoptin SR
Isoptin SR is also called Verapamil chemically. Isoptin is used to treat high blood pressure, and it works by lowering the blood pressure which helps in preventing heart attacks, strokes, and kidney problems.
Verapamil belongs to a class of drugs knows as calcium channel blockers, and they work by relaxing the blood vessels allowing blood to flow more easily.
Verapamil SR 240 mg is used to prevent angina (chest pain) and helps increase your ability to exercise. Verapamil also helps to control your heart rate if you have a fast and irregular heartbeat.
Isoptin also helps to lower the heart rate to make it more comfortable for you to exercise.
Isoptin SR 240 mg and Isoptin SR 120 mg both can be purchased from Canada Pharmacy.
Directions
Isoptin SR 240 mg and Isoptin SR 120 mg are to be taken orally with or without food as told by your physician. It can be taken 3-4 times daily.

The dosage of this drug depends on the severity of your medical condition and your response to treatment. Use this drug daily to get the most benefit from it and take it at the same time each day.

Keep taking this medication even after you start to feel better. To prevent chest pains from occurring, it is very important to take this medication regularly as prescribed.

Do not stop taking this medication without consulting your doctor and if your condition starts to get worse, notify your doctor immediately.
Ingredients
The ingredients include:
Sodium alginate
Powdered cellulose
Povidone
Magnesium stearate
Hypromellose
Purified talc
Macrogol 400
Macrogol 6000
Cautions
Let your physician know about the medical treatments and medicines you are using.
This medication might increase your blood pressure so check your blood pressure regularly.
Let your doctor know if you are allergic to verapamil, before using it.
Side Effects
Some common side effects of Isoptin SR include dizziness, slow heartbeat, constipation, nausea, headache, and tiredness.

Let your doctor know promptly if you feel any of the following effects.

Some serious but rare side effects of this drug include:
Severe dizziness
Fainting
Shortness of breath
Swelling of feet and ankles
Unusual tiredness
Yellowing of skin
Dark urine
Itching and swelling of the tongue
Keep in mind that the doctor has prescribed this medication because he or she judged that the benefits of this drug outweigh the risks. Many people who use this medicine do not have serious side effects. A very serious allergic reaction to this drug is also very rare; however, if you do notice any symptoms of an allergic reaction, let your doctor know immediately.
IMPORTANT NOTE: The above information is intended to increase awareness of health information and does not suggest treatment or diagnosis. This information is not a substitute for individual medical attention and should not be construed to indicate that use of the drug is safe, appropriate, or effective for you. See your health care professional for medical advice and treatment.
Product Code : 1583