Description
Microgynon 150 30 For Birth Control: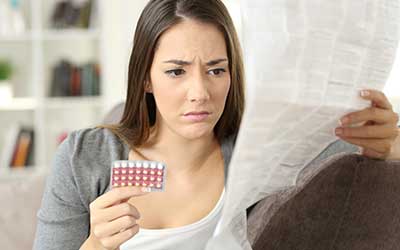 Microgynon 150/30 (Levonorgestrel/Ethinyl Estradiol)
Microgynon (Levonorgestrel and Ethinyl Estradiol) is an estrogen and progestin combination used to prevent pregnancy. A doctor may prescribe Microgynon (Levonorgestrel and Ethinyl Estradiol) for additional conditions.
Microgynon contains two types of female sex hormones, estrogen, and progestogen. These hormones stop you getting pregnant by working in three primary ways. First, it prevents the egg from being released from your ovaries. Second, it makes the fluid (mucus) in your cervix thicker which makes it more difficult for sperm to enter the womb. Lastly, it prevents the lining of your womb from thickening enough for an egg to grow in it.
If you want to buy birth control pills online, then Microgynon 150 30 is one of the best options available at Canada Pharmacy. Your order will be delivered to your doorstep.
Directions
Microgynon is a 21-day Pill – you take one each day for 21 days, followed by 7 days when you take no pills. If it's been more than 12 hours since you missed the last tablet, the contraceptive effect will no longer be assured. Take the tablet as quickly as possible and use an additional contraceptive barrier.
Ingredients
Each tablet contains 150 micrograms of the progestogen levonorgestrel and 30 micrograms of estrogen ethinylestradiol.
Microgynon also contains the inactive ingredients such as:
Lactose
Maize starch
Povidone
Magnesium stearate (E572)
Sucrose
Macrogol 6000
Calcium carbonate (E170)
Talc
Montan glycol wax
Titanium dioxide (E171)
Glycerin (E422)
Ferric oxide pigment yellow (E172)
Cautions
Discuss your medical history and other medicines that you are taking with your doctor. Keep the medicine out of reach of children. In case of a serious adverse reaction, contact your doctor immediately.
Side Effects
Common side effects may include feeling sick, stomach ache, weight gain, headaches, depressive moods or mood swings, sore or painful breasts.
Other serious and rare side effects that have been reported include bleeding and spotting between your periods, but this usually stops once your body has adjusted to Microgynon 30, chloasma, occurrence or deterioration of the movement disorder chorea, and Crohn's disease or ulcerative colitis
Also be aware of:
Yellowing of the skin (jaundice)
Persistent itching (pruritus)
Kidney or liver problems
Gallstones
And certain rare medical conditions such as systemic lupus erythematosus, swelling of body parts, etc.
IMPORTANT NOTE: The above information is intended to increase awareness of health information and does not suggest treatment or diagnosis. This information is not a substitute for individual medical attention and should not be construed to indicate that use of the drug is safe, appropriate, or effective for you. See your health care professional for medical advice and treatment.
Product Code : 12098