Description
What is Tetrabenazine?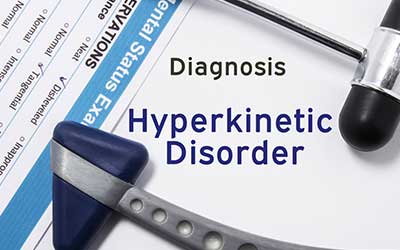 Nitoman (Tetrabenazine)
Nitoman is a tetrabenazine medicine belonging to the family of chemicals known as monoamine-depleting agents. Nitoman is used for the treatment of hyperkinetic movement disorders usually seen in Huntington's chorea, tardive dyskinesia, hemiballismus, senile chorea, tic, and Tourette's syndrome. Nitoman's mode of action includes its interference with the stored chemicals in the brain which are directly linked to the movement disorders such as serotonin and dopamine.
To enjoy discounts and cut-backs on the tetrabenazine cost, place your Nitoman order online at Canada Pharmacy.
Directions
Should be used only if prescribed by a doctor who is aware of hyperkinetic issues. In the beginning, a 12.5 mg dose 2-3 times a day is recommended. However, dose can be increased by your doctor after screening your tolerance level for the drug.
Ingredients
The active ingredient s are:
Tetrabenazine 25 mg
Nonmedicinal ingredients:
Iron oxide
Lactose
Magnesium stearate
Starch maize white
Talc
Cautions
Tell your health practitioner if you are allergic to tetrabenazine or any other ingredients present in the medication.
Avoid using Nitoman tetrabenazine if you have untreated or poorly treated signs of depression (e.g., poor concentration, changes in sleep, decreased interest in activities).
Avoid using Nitoman tetrabenazine if you:
Have taken a monoamine oxidase inhibitor (MAOI) within the last 14 days.
Plan to start taking an MAOI in the next 14 days.
Have a poor liver function.
Are taking a medication for high blood pressure called reserpine.
Side Effects
Following are the common side effects:
Difficulty sleeping
Dizziness
Drooling
Drowsiness
Fatigue
Nausea
Severe dizziness when standing or sitting from a lying position
Stomach pain
Vomiting
Weakness
Check with your doctor as soon as possible if any of the following side effects occur:
Agitation
Confusion, disorientation
Difficulty swallowing
Increasing restlessness
Irritability
Signs of depression (poor concentration, changes in weight, changes in sleep, decreased interest in activities, thoughts of suicide)
Signs of parkinsonism (tremor, muscle stiffness, difficulty starting movement, decrease in facial expressions, speech problems)
Stop taking the medication and seek medical help immediately if any of the following symptoms occur:
Signs of heartbeat problems (dizziness, sensation of a pounding or irregular heartbeat, fainting, or seizures)
Signs of neuroleptic malignant syndrome (high fever, muscle stiffness, confusion, profuse sweating, racing or irregular heartbeat)
Signs of a serious allergic reaction (abdominal cramps, difficulty breathing, nausea and vomiting, or swelling of the face and throat)
IMPORTANT NOTE: The above information is intended to increase awareness of health information and does not suggest treatment or diagnosis. This information is not a substitute for individual medical attention and should not be construed to indicate that use of the drug is safe, appropriate, or effective for you. See your health care professional for medical advice and treatment.
Product Code : 2194