Description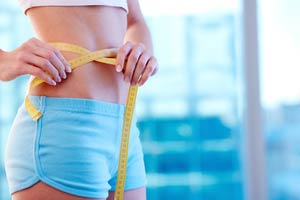 Saxenda is a prescription weight loss medication and prescribed for people with weight-related medical problems or obese as defined by their BMI.

Liraglutide is a GLP-1 agonist drug that makes the body feel full sooner while eating meals and promotes users eating less because of it. Best results with appetite suppression medications are seen when users to also eat a lower-calorie diet and engage in increased physical exercise levels.

A common criterion for being approved to start on Saxenda is having a BMI (body mass index) of 27 or more. Buy Saxenda from Canada Drugs Direct and get the best price on it.
Directions
Always take your medication exactly as indicated in your prescription

The standard Saxenda dosage schedule is 0.6mg for week 1, 1.2mg for week 2, 1.8mg for week 3, 2.4mg for week 4, 3.0mg (full dose) for week 5

Saxenda is injected subcutaneously (under skin) in the abdomen, upper leg, or upper arm. Your doctor will be able to provide some clarity on which location is best for you when consulting with him or her regarding this medication. Do not inject this medication into a vein or muscle, and never share you Saxenda pen with others.
Ingredients
Fact Table

Formula

C172H265N43O51

License

US FDA, EU EMA

Bioavailability

55%

Legal status

RX Only

Chemical Name

Liraglutide

Elimination half-life

13 hours

Dosage (Strength)

6mg/ml 3ml

Pregnancy

Consult a doctor

Brands

Saxenda, Victoza, others

Protein binding

Greater than 98%

PubChem CID

16134956

MedlinePlus

a611003

ChEBI

71193

ATC code

A10BJ02

DrugBank

DB06655

KEGG

D06404

Routes of administration

Subcutaneous
Cautions
Do not exceed dosage regulations as indicated in your prescription. If medication is ineffective for weight loss it is better to stop use and speak to your doctor again to revisit your weight loss plan. Overuse of prescription medication can result in serious health risks.
Tell your doctor if you have any history of liver or kidney disease, gallbladder disease, medullary thyroid carcinoma, multiple endocrine neoplasia syndrome type 2, pancreatitis, or severe depression including suicidal or self-harm thoughts before starting on Saxenda
Saxenda may not be suitable for women who are pregnant or breast feeding.
Interactions
There is the possibility of negative drug interaction risks between Saxenda and other Rx or OTC medications, including glucotrol, metaglip, amaryl, avandaryl, duetact, diaBeta, dicronase, glucovance, atorvastatin, bupropion, duloxetine, gabapentin, ibuprofen, levothyroxine, lisinopril, magnesium oxide, metformin, omeprazole, pantoprazole, phentermine, prednisone, levothyroxine, tramadol, trazodone, cholecalciferol, bupropion, alprazolam, and cetirizine
Tell your doctor of all medications you are currently taking before receiving a prescription and proceeding to buy Saxenda online.
Side Effects
Saxenda side effects are possible, and some users may experience bladder pain, bloody or cloudy urine, chills, cough, diarrhea, urination problems, fever, general feeling of discomfort or illness, headache, hoarseness, joint pain, loss of appetite, lower back or side pain, muscle aches and pains, nausea, runny nose, shivering, sore throat, sweating, trouble sleeping, unusual tiredness or weakness or vomiting.

If Saxenda side effects are seen you may want to discontinue use and speak with your doctor again regarding weight loss medication alternatives.


IMPORTANT NOTE: The above information is intended to increase awareness of health information and does not suggest treatment or diagnosis. This information is not a substitute for individual medical attention and should not be construed to indicate that use of the drug is safe, appropriate, or effective for you. See your health care professional for medical advice and treatment.
Product Code : 13181