Description
Vichy Deo 48h and 24h Uses: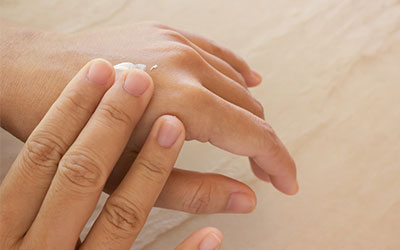 Vichy Deo Anti-Trans
Vichy Deo is an antiperspirant that is suitable for both sensitive and epilated skin. Using antiperspirants can help in preventing sweating and body odor. However, it can be very painful to use an antiperspirant if you have sensitive skin or have waxed your underarms. Vichy Deo Anti-Trans is a well-known brand that produces antiperspirants that consist of ingredients which not only prevent sweating and body odor, but also help by soothing the skin as well. The Vichy Deo Anti-Trans antiperspirants are alcohol-free; they don't contain Parabens and are odorless. The antiperspirant contains Vichy thermal water which is calming and invigorating and helps regenerate the skin. It has an invigorating texture for sensitive skin; it is not sticky or greasy at all and does not cause skin whitening.
Vichy has introduced deodorants that are long-lasting; you can either opt for the 24hrs deodorant or can get the 48hrs one instead. These Vichy Deo Anti-Trans are dermatologist approved and can be used for sensitive or epilated skin. You can purchase the deo online at Canada Pharmacy.
Directions
When applying the deodorant, make sure that your skin is clean, fresh, and completely dry; apply it in thin layers as you don't need much. You can reapply if you want to; however, it won't be needed as Vichy Deo Anti-Trans deodorant is available as both Vichy Deo 24h Vichy Deo 48h for long-lasting results.
Ingredients
The active ingredients present in Vichy Deo are Proline Cutei and Eau Thermale de Vichy which make it the best option for sensitive skin. Other ingredients present include:
Aqua
Aluminum Chlorohydrate
PPG-15 Stearyl Ether
Ceteareth-33
Dimethicone
Nymphaea Alba Flower Extract
Sodium Palmitoyl Proline
Cautions
Make sure to do a strip test before using the deodorant to prevent an allergic reaction. In case of severe itchiness or a burning sensation in the armpits, consult your doctor as soon as possible.
Side Effects
In case of an allergic reaction, stop using this deodorant and consult your doctor. It is better to do a strip test first before you apply it all over your armpits, in case of any allergic reactions. This product does not have any other known side effect that you might experience.
IMPORTANT NOTE: The above information is intended to increase awareness of health information and does not suggest treatment or diagnosis. This information is not a substitute for individual medical attention and should not be construed to indicate that use of the drug is safe, appropriate, or effective for you. See your health care professional for medical advice and treatment.
Product Code : 12373