Description
What is Vichy Facial Cleansing Cream used for?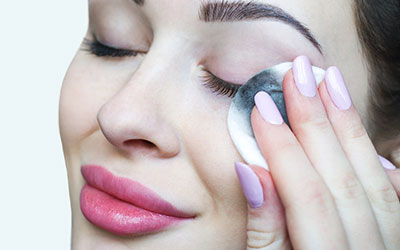 Vichy Cleanser 3 in 1:
One step integral cleanser removes all traces of both face and eye make-up and tones the skin in one simple step. Its fluid, oil-free texture is suitable for even the most sensitive skin and leaves your skin feeling clean, fresh and extremely soft.
Hydra-Fresh Toner For Normal/Combination Skin: Detoxifying cleansing milk for normal to combination skin, allows in depth make-up removal and completely eliminates all impurities. With its gentle and fluid texture the skin feels immediately refreshed.
Normaderm Deep Cleansing Gel: Ultra refreshing gel texture deep cleanses and unblocks the pores to give clear skin. Tested on skin prone to imperfections. Removes impurities.
Normaderm Exfoliating Cleansing Gel : Daily exfoliating cleansing gel is developed for the daily cleansing of skin prone to imperfections. Its micro-particles unblock the pores, smooth out skin irregularities and refine skin texture.
Normaderm Purifying Toner : Contains anti-bacterial agents formulated to accelerate elimination of skin imperfections and their reappearance, and unclog the pores. Ideal for skin imperfection in younger women. Helps with uneven skin tone, localized shine and redness, and open pores.
Purete TH Exfoliating Cream : Deep cleansing and optimal skin care. Deep cleanse without aggravation. Eliminates dead cells and blackheads without drying out the skin. Stimulates cellular renewal. Results: Deeply cleansed and freed from toxins, the skin can breathe again. After gently eliminating dead cells, the skin is smoothed, its texture refined. The skin feels velvety to the touch and becomes radiant.
Lipidiose Exfoliating Cream: Removes flakes and roughness. Creamy, ultra-penetrating base enriched with lipids. Skin immediately feels comfortable and supple.
Side Effects
IMPORTANT NOTE: The above information is intended to increase awareness of health information and does not suggest treatment or diagnosis. This information is not a substitute for individual medical attention and should not be construed to indicate that use of the drug is safe, appropriate, or effective for you. See your health care professional for medical advice and treatment.
Product Code : 9508