Description
Vichy Normaderm Acne Prone Skin Uses: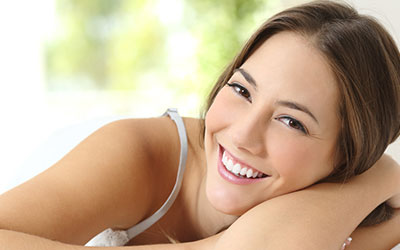 Vichy Normaderm Acne Prone Skin
Vichy Laboratories is said to be one of the best dermo-cosmetic brands of Europe. Vichy has a wide range of products, including its range of skincare product known as Vichy Normaderm Acne Prone Skin. This range includes different products for both oily and acne prone skin. One of the main products of this range is the Normaderm Gel Cleanser. This is a facewash designed especially for oily skin; it provides you with oil-free hydration and deeply cleanses the skin without making it dry. This facewash is clinically tested and has proven to help in preventing acne, blemishes, and clogged pores. It reduces blemish spots, blackheads, and further prevents them from forming. Normaderm Cleanser purifies the skin and unclogs all the pores without making the skin dry and doesn't cause any irritation. The gel cleanser also exfoliates the skin gently and prevents new skin imperfections from taking place.
Directions
Vichy Normaderm facewash is dermatologist tested and can be used for sensitive skin as well. To use this face wash, all you have to do is dampen your face first, then take some of the gel cleanser and work it up into a lather, and then massage it onto your damp face. Make sure to avoid getting it into the eyes. Once you've massaged it thoroughly, rinse your face with water. You can use this facewash up to two times a day.
Ingredients
The main ingredient present in this product is Salicylic Acid, which helps in gently exfoliating the skin and makes the skin a lot smoother and softer. However, another amazing ingredient is Vichy Mineralizing Water. This water is enriched with 15 different types of minerals and helps in strengthening your skin's moisture barrier, which then protects the skin from all sorts of aggressors.
Cautions
The Vichy Normaderm Acne Prone Skin range is dermatologist approved; the range is paraben free and can be used for sensitive skin as well. However make sure to do a strip test of this face wash and the other products in this range as well, before using it on your face entirely, so that you can prevent any mishap.
Side Effects
Vichy products are all dermatologist approved and don't have any side effects. However, since everyone has a different skin type and has different allergy triggers, there is a rare chance of you having an allergic reaction to the product. Other undesirable effects include more breakouts and no change in your current skin condition.
IMPORTANT NOTE: The above information is intended to increase awareness of health information and does not suggest treatment or diagnosis. This information is not a substitute for individual medical attention and should not be construed to indicate that use of the drug is safe, appropriate, or effective for you. See your health care professional for medical advice and treatment.
Product Code : 12375