Description
Zantac Without prescription: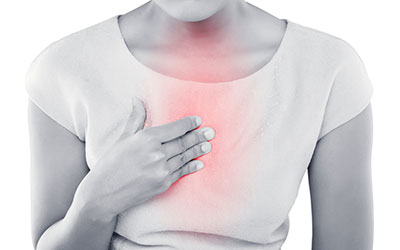 Zantac OTC is the form of Zantac that you can purchase without needing a doctor's prescriptions. However, when buying this medicine over the counter, you should keep in mind the fact that you should carefully read the instructions on the bottle and/or packaging of the medicine to determine how to take the medicine.
The main ingredient found in Zantac is Ranitidine. The function of both Zantac and Zantac OTC is the same which is to reduce the amount of acid produced by your stomach.
Zantac OTC is used by individuals who want to get treated for heartburn and other such problems that develop because of too much acid in your stomach. This medicine also serves as a treatment for the problem of indigestion.
You can purchase Zantac 150mg OTC online from Canada Pharmacy and get it delivered to your doorstep. With Canada Pharmacy, you can enjoy the most reasonable rates along with timely delivery.
Directions
Although Zantac OTC can be purchased without a prescription from your doctor, it is still recommended that you discuss with your doctor how to take this medicine.
Generally, when you are taking Zantac OTC, you should take only 1 tablet with a glass of water. If you are using Zantac without a doctor's prescription, you should take it when you experience heartburn.
It is recommended that you take Zantac at least 1 hour prior to eating food or consuming a drink that can cause you heartburn.
However, do not take more than 2 tablets within a time span of 24 hours.
Also, do not exceed 14 days of taking Zantac OTC without first telling your doctor.
Ingredients
The active ingredient found in this particular medicine is Ranitidine.
Cautions
Inform your doctor:
If you are allergic to Zantac or any of its other ingredients.
If you harbor other allergies.
If you are breastfeeding or pregnant.
If you have heartburn, sweating, weight loss, angina, vomiting, and other such issues.
Side Effects
Some side effects that you may experience with Zantac OTC include:
Constipation
Diarrhea
Headache
Stomach ache
Dizziness
Difficulty breathing
Swollen face, tongue or throat
Rash
Feeling tired
IMPORTANT NOTE: The above information is intended to increase awareness of health information and does not suggest treatment or diagnosis. This information is not a substitute for individual medical attention and should not be construed to indicate that use of the drug is safe, appropriate, or effective for you. See your health care professional for medical advice and treatment.
Product Code : 9408