Description
Advair Inhaler (Fluticasone/Salmeterol)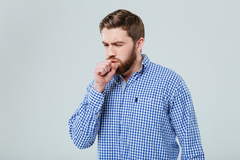 Chemical Name: FLUTICASONE (flew-TICK-uh-sone) and SALMETEROL (sal-MET-er-all)
ADVAIR helps patients breathe better. It consists of a combination of two medications (fluticasone and salmeterol) that are used to help control the symptoms of asthma and improve lung function. Fluticasone is an inhaled corticosteroid that decreases inflammation in the lungs, which can lead to asthma symptoms. Salmeterol is a long-acting beta2-agonist (LABA) used in patients with asthma and chronic obstructive pulmonary disease (COPD).
It treats both main causes of asthma symptoms-airway constriction and inflammation-to help prevent symptoms before they start. Results may vary, depending on the patient. Please note that this medication is used to prevent asthma attacks and will not relieve an asthma attack that has already started.
Advair Inhaler Price
Advair Inhaler price varies depending on where it is purchased. Buy it online to easily compare the Advair Inhaler cost. There is also a better chance of receiving a coupon online, opposed to waiting for instore sales, reducing the Advair Inhaler cost even more. Shopping online is also easy and convenient, with delivery direct to your doorstep.
In addition Canada Pharmacy also offers a Lowest Advair Inhaler Price
Guarantee
, so you can minimize your Advair Inhaler cost.
See the product reviews below, from Canada Pharmacy customers who have bought this medication. In addition to those, read the Directions, Side Effects, and Cautions stated below as well.
Advair Inhaler Coupon
Sign up
with Canada Pharmacy to receive a Advair Inhaler coupon when it becomes available. If available, it will be emailed to Canada Pharmacy customers who buy their medications online. At this time there is no Advair Inhaler coupon offered directly on the website.
Directions
Use ADVAIR as directed by your medical professional. Depending on your condition and medical history, your doctor may prescribe each patient a different regimen. Follow the label on the medication for exact dosing instructions. Do not change the dosage or stop taking your medication without your doctor's approval. ADVAIR is to be used only by the patient for whom it is prescribed. Do not share it with other people.
Store at room temperature in a dry place, away from heat and sunlight.
Cautions
SIDE EFFECTS that may occur while taking this medicatDo not use if you are allergic to any ingredients in ADVAIR, especially fluticasone and/or salmeterol. Medical professionals advise patients to refrain from utilizing ADVAIR if they are allergic to milk proteins, if they are having an asthma attack or have severe symptoms of COPD.
To ensure your safety, please inform your medical professional if you have any of the conditions listed:
if you are pregnant, planning to become pregnant, or are breast-feeding
taking any prescription, nonprescription, herbal medication or dietary supplement
food or drug allergies
heart disease or high blood pressure
epilepsy or any seizure disorder
infection (fungal, bacterial, or parasitic infection; a viral infection)
weak immune system
diabetes
glaucoma
tuberculosis
osteoporosis
a thyroid disorder
liver disease
Side Effects
As with most medications, ADVAIR can cause side effects. Consult your medical professional if any of these common side effects persist:
diarrhea
dizziness
headache
mild muscle or bone pain
nausea and/or vomiting
nervousness
throat irritation and/or swelling
tremors
Seek medical attention immediately if any of the following side effects occur:
Severe allergic reactions (rash, hives, itching, difficulty breathing, swelling of the mouth, face, lips or tongue)
behavior changes and/or severe mood swings
blurred vision or other vision changes
burning, numbness, or tingling
tightness in the chest
fast or irregular heartbeat
seizures
severe muscle weakness, cramps, or spasms
persistent bone pain
symptoms of high blood sugar (increased thirst, urination, or hunger)
insomnia
tiredness or weakness
vaginal odor or discharge
weight gain
worsening of asthma or COPD symptoms
Contact your medical professional immediately if any of the above noted symptoms apply to you. This is not a complete list of all side effects. If you require advice or have questions about side effects, contact your medical professional for more information.
IMPORTANT NOTE: The above information is intended to increase awareness of health information and does not suggest treatment or diagnosis. This information is not a substitute for individual medical attention and should not be construed to indicate that use of the drug is safe, appropriate, or effective for you. See your health care professional for medical advice and treatment.
Product Code : 9310