Description
Wild Alaskan Salmon Oil Uses and Features: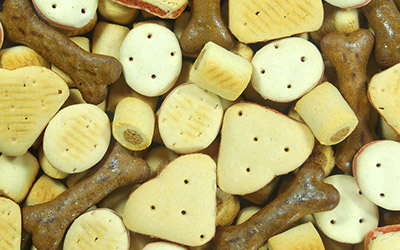 Alaskan Salmon Oil
Wild Alaskan salmon oil for dogs is an all-natural Omega-3, extremely active health, coat and skin supplement for dogs. It is highly rich in EPA and DHA Omega-3 and -6 fatty acids. Buy salmon oil for dogs as the pure oil is created from non-farmed and wild Alaskan salmon and restored with natural antioxidants to preserve its flavor and fatty acid content. It not only helps your pet to have a lustrous coat it also supports cardiac health and helps improve a strong immune system. Buy salmon oil for dogs if you observe health problems such as allergies, gout, slow wound healing, cracked hair, eczema, and dermatitis.
You can buy salmon oil for dogs from Canada Pharmacy so that you get the genuine item, at a reasonable price, be delivered to your doorstep.
Directions
Add the Alaskan salmon oil for dogs to food daily. It must be refrigerated once opened, and store in temperatures under 86° F. The serving size for both the dog and the cat depends on the weight.
For 1-20 pounds, use ¼ tsp.
For 20-40 pounds, ½ tsp is enough
For 40-75 pounds, use 1 tsp
For 75+ pounds. Use 1½ tsp.
Ingredients
Main ingredients of this oil are salmon oil and natural mixed Tocopherol. It also includes
Crude fat
DPA
DHA
Arachidonic acid
Omega-3 fatty acids
EPA
Omega-6 fatty acids
Cautions
Before deciding to buy salmon oil for dogs, you need to consult your pet's veterinarian. It is imperative to note that not every dog will have the side effects mentioned above, but you must observe your dog, to be certain that it is compatible with the Alaskan salmon oil. Take your dog off the supplement if you notice any of the reactions.

Keep out of reach of pets and children. This product is only projected for supplemental and intermittent feeding.
Side Effects
While there are quite some benefits of the Alaskan salmon oil for dogs, not each dog can gain benefit from it. Be aware of some side effects that are:
Some dogs might gain some extra weight
The usage of Alaskan salmon oil might cause bad breath
Stomach ache
Loose motion and diarrhea
Vertigo
Nausea
IMPORTANT NOTE: The above information is intended to increase awareness of health information and does not suggest treatment or diagnosis. This information is not a substitute for individual medical attention and should not be construed to indicate that use of the drug is safe, appropriate, or effective for you. See your health care professional for medical advice and treatment.
Product Code : 12339