Description
Albuterol Nebules indication, interactions, side effects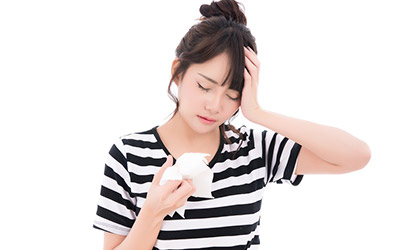 Albuterol Nebules
Albuterol Nebules is a bronchodilator that is used to cure and avoid bronchospasm in individuals with reversible, uncooperative airway illnesses. It is also used for the prevention of exercise-prompted bronchospasm. The medicine soothes muscles present in the airways and boosts airflow to the lungs.
Albuterol Nebules can be used to treat symptoms of breathing disorders including asthma and emphysema.
You can buy Albuterol Nebules from Canada Pharmacy to ensure that you only get the genuine product, that too without spending a lot of money.
Directions
Use Albuterol Nebules just the way it is prescribed by your physician. Follow all instructions on the prescription label. Take the medicine keeping in mind the following:
The disorder that is being treated
Other medical disorders that you have
Other medicines you are consuming
What is your reaction to this specific medication
Your height
Your weight
Your gender
Your age
As an adult, you will have to take the medicine with a nebulizer. 2.5mg of the medicine is enough. For children, you will have to use other forms.
Ingredients
The active ingredients present in this medicine, used for curing asthma symptoms include albuterol sulfate. Meanwhile, inactive ingredients that help to transport medicine into the bloodstream via inhalation include sodium chloride, sulfuric acid, and aqueous solution.
Cautions
Cease the use of Albuterol Nebules, if you experience inconsistent cardiovascular or bronchospasm or if any of the side effects occur. This medication is not suggested for pregnant females and nursing mothers. Please, do consult with your physician before the use of this medication to avoid any possible complications.
Side Effects
Apart from all the needed, effects, the medicine can also lead to some undesirable effects. While it isn't necessary that all side effects occur, you might need medical attention if these do occur. More common side effects of the medicine include shakiness in the feet, hands, arms, and legs or trembling of feet and hands. In some cases, you might also experience racing, pounding, or irregular heartbeat.
Some rare side effects also include:
Tremor
Hypersensitivity reaction
Tachycardia
Shakiness
Pounding heartbeat
Racing pulse
Redness and rashes skin
Difficulty in breathing
Panting an gasping
Croakiness
Loud Breathing
Warning: Discontinue using Albuterol nebules, if paradoxical bronchospasm or cardiovascular effects occur. This medicine is not recommended for pregnant women and nursing mother. Please make sure to consult with your doctor before using this medication.
IMPORTANT NOTE: The above information is intended to increase awareness of health information and does not suggest treatment or diagnosis. This information is not a substitute for individual medical attention and should not be construed to indicate that use of the drug is safe, appropriate, or effective for you. See your health care professional for medical advice and treatment.
Product Code : 10858