Description
Tips to know before using aldactone(spironolactone)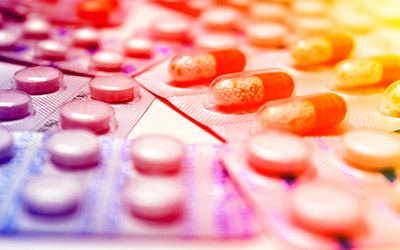 Aldactone (spironolactone)
Aldactone (spironolactone) is a diuretic (water pill) that prevents the absorption of too much salt and maintains the potassium levels in your body. Aldactone is used to cure, high blood pressure, hypertension, or hypokalemia and heart failures.
Aldactone (spironolactone) is also used to identify and treat when aldosterone content is too much in your body. Aldosterone is basically a hormone formed by adrenal glands to support the regulation of salt and water stability in your body.
Make sure to buy Aldactone online from Canada Pharmacy to ensure you get 100% genuine product.
Directions
Aldactone spironolactone can be consumed with or without food. The medication range is 25 to 400 mg every day in single or separated prescriptions.
In adults, the beginning dose for treating edema (liquid retention) is 100 mg daily as a single dose or separate doses. The dose should be adjusted within 5 days depending on the response. The suggested dose is 25 to 200 mg every day. The primary dose must be sustained for not less than 5 days before increasing the quantity.
The dosage for curing hypertension (high blood pressure) is 50 to 100 mg every day in single or separated doses.
The dose for treating hypokalemia (short potassium levels in the blood) is 25 to 100 mg daily.
Ingredients
Aldactone tablets comprise of 25 mg, 50 mg, or 100 mg of the aldosterone contender spironolactone. Active ingredients include spironolactone, nearly insoluble in water, resolvable in alcohol, and easily soluble in chloroform and benzene.
Inactive ingredients include:
Calcium sulfate
Corn starch
Flavoring
Hypromellose
Iron oxide
Magnesium stearate
Polyethylene glycol
Povidone
Titanium dioxide.
Cautions
Get immediate help if you observe the side effects mentioned above. Consumption of alcohol may boost the side effects of spironolactone. Do not use alternatives for low-sodium milk products and salt that comprise of potassium. Avoid a diet containing high salt content and always stay hydrated.
Aldactone is not recommended if you are pregnant or a nursing mother. Consult with your physician before the usage of this medication.
Side Effects
Before getting Aldactone online, be aware of the common side effects. These include
Nausea
Vomiting
Diarrhea
Swollen and sore breasts
Dizziness
Headache
Drowsiness
Leg spasms
Impotence
Difficulty in getting an erection
Weak heartbeat
IMPORTANT NOTE: The above information is intended to increase awareness of health information and does not suggest treatment or diagnosis. This information is not a substitute for individual medical attention and should not be construed to indicate that use of the drug is safe, appropriate, or effective for you. See your health care professional for medical advice and treatment.
Product Code : 1325