Description
What is Allegra 12 hour used for?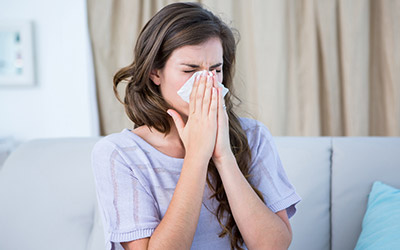 Allegra 12 Hour
Allegra 12 hour also known as Telfast is an antihistamine and is used to get rid of seasonal symptoms and perennial allergic rhinitis which include hay-fever. It is also used to temporarily get rid of relieving symptoms that are caused by common cold, allergies or flu.
Allegra 12 Hour also helps to cure excessive sneezing, allergic conjunctivitis and inflammation of nose during allergic reactions. You can buy the medicine Allegra 12 Hour from Canada Pharmacy.
Directions
If you are taking it for self-treatment, then do read all the instructions on the product before using it. However, if a doctor prescribed it to you then take it as directed. Take this tablet by mouth on an empty stomach (preferably at least 1 to 2 hours before a meal). Take this medication with a glass of water. Do not take this medication with juices such as apple or orange as they might decrease the absorption of the drug.
Ingredients
The medicine contains fexofenadine.
Cautions
Allegra 12 Hour is not recommended for children under 12 years old
Before taking this medication, let your doctor know if you are allergic to fexofenadine, or any other allergies you may have.
This product may have some inactive ingredients that can cause allergic reactions to talk to your pharmacist for details.
Also let your doctor know about any medical history in the family including difficulty in urination, diabetes, kidney disease or high blood pressure.
The drug might cause dizziness so do not drive or do any other activity that may require alertness.
During pregnancy, only use this drug if prescribed or needed.
Side Effects
Side effects that may occur due to this drug are dizziness, trouble sleeping (insomnia), nausea or headache. If your conditions worsen, consult a pharmacist.
An empty tablet shell might appear in your feces, but that is nothing to worry about – the effect is harmless. If you experience fast or irregular heart pounding, shaking, mental/mood changes, anxiety or problems urinating, consult a doctor. Many users do not have serious side effects.
A very serious allergic reaction to this Allegra 12 Hour is extremely rare.
IMPORTANT NOTE: The above information is intended to increase awareness of health information and does not suggest treatment or diagnosis. This information is not a substitute for individual medical attention and should not be construed to indicate that use of the drug is safe, appropriate, or effective for you. See your health care professional for medical advice and treatment.
Product Code : 9601