Description
Allegra 24 Hour Uses and Side effects: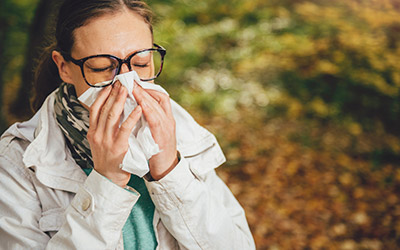 Allegra 24 hour
Allegra d 24 hour is a combination of fexofenadine and pseudoephedrine. Allegra d 24, an antihistamine, is used for hay fever treatment and sinusitis. It is also effective in reducing the symptoms of other allergic conditions which may include watery eyes, runny nose, stuffy nose, cough, hives, skin rashes, itching and sneezing.
You can easily buy Allegre d 24 hour online at Canada Pharmacy at a very reasonable price.
Directions
Allegra d 24 hour needs to taken according to the prescription provided by a professional. It should be taken on an empty stomach at least 2 hours before the meal. The tablet needs to be taken as a whole and not to be chewed or crushed as it may cause the drug to release immediately that may lead to serious side effects. Avoid using fruit juices and antacids while using Allegra for hay fever treatment as it may decrease the absorption of this drug.
Ingredients
Allegre d 24 hours tablets contain 60 mg fexofenadine hydrochloride for immediate release and 120 mg pseudoephedrine hydrochloride for extended release. These tablets also contain:
Microcrystalline cellulose
Pregelatinized starch
Croscarmellose sodium
Magnesium stearate
Carnauba wax
Stearic acid
Silicon dioxide
Hypromellose
Polyethylene glycol.
Cautions
The intake of magnesium and aluminum is strictly prohibited within two hours of taking Allegra d 24 hour.
Not suitable for pregnant women or those planning to get pregnant.
Not to be used by breastfeeding mothers as may pass through milk and have unwanted effects on the infant.
May cause dizziness, do not take part in activities such as driving or operating dangerous machinery until fully alert.
Limit use of alcohol.
Side Effects
Possible side effects may include:
Nausea
Stomach pain
Loss of appetite
Constipation
Insomnia
A headache
Minor dizziness
Nervousness
Dry mouth
Skin rash or itching
Drowsiness
Problems with memory or concentration
Ringing in your ears
More serious side effects that would require immediate medical attention are as follows:
Fast/irregular/pounding heartbeat
Severe dizziness
Increased blood pressure
Shaking (tremor)
Anxiety and confusion
Hallucinations
Easy bruising or bleeding
Unusual weakness
Fever or chills
Body aches
Flu symptoms
Restlessness
Problems urinating
IMPORTANT NOTE: The above information is intended to increase awareness of health information and does not suggest treatment or diagnosis. This information is not a substitute for individual medical attention and should not be construed to indicate that use of the drug is safe, appropriate, or effective for you. See your health care professional for medical advice and treatment.
Product Code : 9662