Description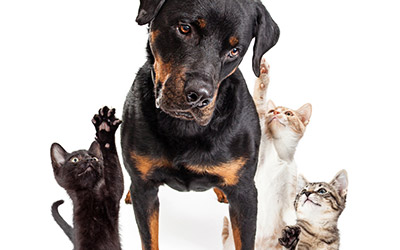 Allerderm Spot-On
Allerderm spot-on for pets is a very easy to use, topical therapy. It has been proven very helpful in repairing and restoring the epidermal barrier. It works on canine and feline patients and helps them cure skin diseases.
It is formulated to provide adjunct therapy for your pets having skin diseases. It helps reduce discomfort and provides instant relief from skin irritation and itchiness. Allerderm has 6 pipettes containing the medication.
You can get Allerderm online instantly for usage on your pet. You should opt to buy Allerderm online from Canada Pharmacy to get genuine products.
Directions
Allerderm spot on for pets can be used on specific small patches of sore, itchy and even wounded skin. It can even be used alongside other medications that your pet may be taking to treat skin diseases. Allerderm spot on is quick and easy to apply and also a great substitute for pet shampoo.
Use one pipette a week for 4 weeks. The dose can increase to 2 to 3 pipettes a week depending on how serious the skin condition of your pet is or as prescribed to you by your veterinarian.
For cats: Part your cat's hair from the base of its neck making sure that the skin is clear and visible. Place the pipette in direct contact with the skin and squeeze it gently so that half the medication flows out. Use the rest of the medication between your cat's shoulder blades.
For dogs: Part the hair of your dog from its shoulder blades until the skin is visible and use half the medication on it. Apply the medication left on the dogs back.
To prevent relapses and to maintain hair and coat of your pet, use one pipette a month.
Ingredients
The ingredients include:
Skin lipid complex
Ceramides 6 II
Ceramides 3
Cholesterol
Sodium Lauroyl Lactylate
Water
Xanthan gum.
Cautions
Make sure to avoid extended storage at more than 25-degree centigrade and that it is out of reach of animals and children. Keep it away from heat and flame. Remember, it is only for cats and dogs and should not be used for other animals.
Side Effects
There are no extreme side effects for Allerderm, and the usage of this medication is safe, appropriate and effective for you. Do talk to our medical adviser or veterinarian before usage.


IMPORTANT NOTE: The above information is intended to increase awareness of health information and does not suggest treatment or diagnosis. This information is not a substitute for individual medical attention and should not be construed to indicate that use of the drug is safe, appropriate, or effective for you. See your health care professional for medical advice and treatment.
Product Code : 11773