Description
Alphatrak Blood Glucose Dogs and Cats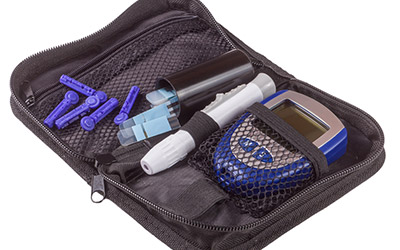 AlphaTRAK Glucose Meter Kit
AlphaTRAK glucose kit contains blood glucose test strips that are reliable, convenient and are used for cats and dogs. Diabetes is a disease that can happen to cats and dogs as well, but it is manageable, so you don't have to worry. AlphaTRAK helps you to manage your pet's diabetes by helping you keep a check on their blood glucose.
Monitoring glucose level in pets using AlphaTRAK test strips allow you to know your pet's glucose level in their daily routine and even provides the vet with accurate data to figure out a treatment plan.
An AlphaTRAK meter kit contains an AlphaTRAK meter along with 50 test strips, control solution, 100 lancets, user guide, instructional video, and diabetes diary.
You can buy AlphaTRAK test strips easily from Canada Pharmacy.
Directions
To use the blood glues test strips from the AlphaTRAK meter kit, the first step is to choose the test site.
There are numerous sites for obtaining capillary blood samples such as the paw pad in cats and dogs and the marginal ear vein in both the animals as well. You can use the leg callus and inner or outer lips in dogs as well.
Now warm the test site area to increase the blood pressure by rubbing it or placing a warm cloth on it. Make sure that the test site and your hands are clean and thoroughly dry. Remove the round cover from the lancet and prick the test site.
Ingredients
On purchasing this product you'll get blood glucose test strips, lancets, lancing tool, carrying case, glucose monitoring meter, and control solution.
Cautions
Use only AlphaTRAK control solution with the AlphaTRAK control meter.
Make sure to replace the cap on the bottle securely after use.
Do not add water or any other liquid to the solution.
Do not transfer blood glucose test strips to another container.
Do not store AlphaTRAK test strips outside the vial.
Do not bend, cut or alter AlphaTRAK test strips.
Don't apply blood to both sides of the AlphaTRAK test strip.
Do not press the test strip against the test site.
Do not put blood or foreign objects into the meter.
Side Effects
Drying agents in the vial may be harmful if inhaled or swallowed. They may even irritate the eyes and skin.


IMPORTANT NOTE: The above information is intended to increase awareness of health information and does not suggest treatment or diagnosis. This information is not a substitute for individual medical attention and should not be construed to indicate that use of the drug is safe, appropriate, or effective for you. See your veterinarian for medical advice and treatment for your pet.
Product Code : 9681