Description
What is ciclesonide used for?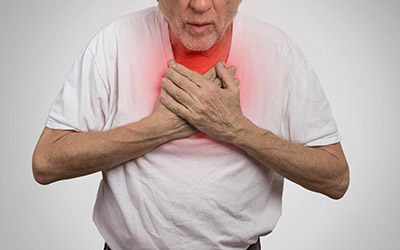 Alvesco (Ciclesonide)
Alvesco Ciclesonide is used to prevent and reduce the symptoms caused by asthma. This medication belongs to a class of drugs known as corticosteroids, and it works by reducing the swelling of airways in the lung.
Ciclesonide for an asthma attack is readily available and helps you breathe easily. You can find Alvesco online easily. Buy Alvesco from Canada Pharmacy to get a genuine product.
Alvesco needs to be taken on a regular basis to be effective or as prescribed by your doctor. Keep in mind, Alvesco does not work fast enough to treat an asthma attack; however, it can be used as a fast inhalation medicine for asthma.
Ciclesonide asthma attack is extremely useful to reduce symptoms such as wheezing and shortness of breath. You can buy Alvesco from Canada Pharmacy.
Directions
Alvesco has to be inhaled by the mouth as directed by your doctor. Keep in mind; you should not shake the inhaler before use. If your inhaler is new or has not been used for a week or so, then before inhaling it through your mouth, prime the inhaler for use by spraying 3 puffs in the air.
Remove the cover from the mouthpiece and breathe out as much as you can (comfortably). Now place the mouthpiece in your mouth and close your lips tightly around it.
While taking deep breaths, slowly press down on the canister with your finger and hold your breath for at least 10 seconds to allow this medication to enter your lungs.
Dosage must be based on your medical conditions and depends entirely on how you respond to the treatment.
If your prescribed dosage is of 2 puffs, then wait for at least 2 minutes before taking the second puff. To prevent dry mouth and hoarseness, gargle your mouth with water after using it.
Ingredients
Alvesco ingredients include:
Ciclesonide soluble in dehydrated alcohol
Acetone
Dichloromethane
Cautions
Let your doctor know about any allergies you might have.
Make sure to tell your doctor about any medical history in the family.
Before going through surgery or emergency treatment let your doctor know that you have used a corticosteroid for an asthma attack.
Side Effects
Dry, irritated throat
Hoarseness
Coughing
Bad taste
White patches in mouth and tongue.
If white patches start to appear or your condition worsens, then consult your doctor right away. Some serious side effects include vision changes, headaches, puffy face, muscle pain/ weakness or increased urination.
A very serious allergic reaction to Alvesco is very rare.
IMPORTANT NOTE: The above information is intended to increase awareness of health information and does not suggest treatment or diagnosis. This information is not a substitute for individual medical attention and should not be construed to indicate that use of the drug is safe, appropriate, or effective for you. See your health care professional for medical advice and treatment.
Product Code : 9625