Description
Selegiline side effects and dosage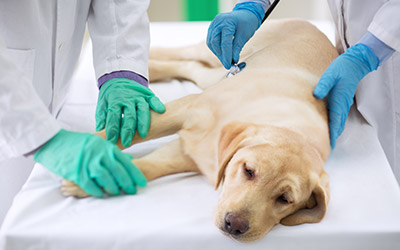 Anipryl (Selegiline) (Pet Use)
Anipryl (Selegiline) is a medication used to treat endocrine and cognitive abnormalities in dogs. Selegiline capsules for dogs may be used for the control of clinical signs associated with canine cognitive dysfunction syndrome (CDS) and uncomplicated canine pituitary-dependent hyperadrenocorticism (PDH). Choose Anipryl that's right for your dog.
It is believed that Anipryl works by helping destroy harmful free radicals in the brain where it helps restore the balance of natural chemicals which in turn helps alleviate the symptoms of the disease. Selegiline for dogs is a popular choice to treat canine Cushing's disease, which causes excess, harmful amounts of cortisone to be produced within the body.
Buy Selegiline for dogs and experience a high level of customer service offered at Canada Pharmacy.
Directions
Dogs: (cognitive dysfunction) 0.2mg-0.45mg / lb. per day
Dogs: (Cushing's disease) 0.45mg / lb. per day (administer in AM)
Reevaluate your pet's progress after 1 month of consumption. Make sure your pet drinks plenty of water.
Ingredients
Selegiline for dogs is available in: 5, 10, 15 & 30mg tablets
Cautions
The dog can develop dizziness or drowsiness, agitation or anxiety, mild confusion, nausea, abdominal pain or diarrhea, insomnia, or dry mouth. Consult your vet if any symptoms become excessive and problematic for your dog.
Anipryl should not be administered if the pet is taking meperidine and should not be given along with antidepressants. Ask advice from your vet about any other medical conditions or if your pet is pregnant or lactating.
This medicine is for administration on dogs only.
Side Effects
As with most pet medications there are possible side effects with Anipryl for dogs, that is why, it is ideal to follow your veterinarian's instructions precisely.
Also, immediately report any signs of potential complications including:
Vomiting
Diarrhea
Disorientation
Seizures
Hyperactivity
Hair loss
Shaking
There can also be side effects of consuming Anipryl with other medications or pet health products including preventive tick collars and the incontinence drug phenylpropanolamine. In order to avoid that, give your vet a complete list of all the health products consumed by your pet.
Selegiline is not to be consumed by animals with known hypersensitivity or allergy to the drug.
IMPORTANT NOTE: The above information is intended to increase awareness of health information and does not suggest treatment or diagnosis. This information is not a substitute for individual medical attention and should not be construed to indicate that use of the drug is safe, appropriate, or effective for you. See your veterinarian for medical advice and treatment for your pet.
Product Code : 9679