Description
What is Antabuse and how to use it?
Chemical Name: DISULFIRAM (dye-SUL-fi-ram)
Antabuse (Disulfiram)
Antabuse is used to treat chronic alcoholism. The chemical name of Antabuse is (diethylthiocarbamoyl) disulfide. It causes unpleasant effects when even small amounts of alcohol are consumed. The unpleasant effects may include flushing of the face, headache, nausea, vomiting, chest pain, weakness, blurred vision, mental confusion, sweating, choking, breathing difficulty, and anxiety. These effects begin roughly around 10 minutes after the intake of alcohol and last for around 1 hour or more.
Remember that while disulfiram is not a cure for alcoholism, it discourages drinking. Antabuse, when used together with behavior modification, counseling support, and psychotherapy, can help you stop drinking. This medicine is not a cure for alcoholism.
Buy Antabuse online at Canada Pharmacy and get the best rates.
Fact Table

Formula

C10H20N2S4

License

US FDA

Bioavailability

80%

Legal status

US: RX Only

Chemical Name

Disulfiram

Elimination half-life

60-120 hours

Dosage (Strength)

200mg (50 tablets), 500mg (50 or 100 tablets)

Pregnancy

Consult a doctor

Brands

Antabuse, Antabus

Protein binding

-

PubChem CID

3117

MedlinePlus

a682602

ChEBI

4659

ATC code

N07BB01, P03AA04

DrugBank

DB00822

KEGG

D00131

Routes of administration

By mouth
Directions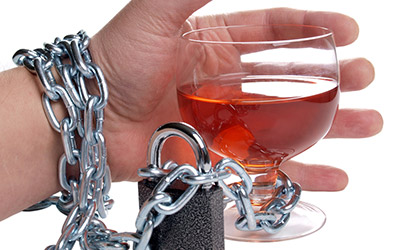 Take as directed by your physician. You should not take the medicine in larger or smaller doses or for longer than recommended. Additional forms of counseling and monitoring may be recommended during treatment. You should store Antabuse at room temperature and away from moisture, heat, and light.
Ingredients
Disulfiram is the active ingredient in Antabuse (Disulfiram). Antabuse also contains:
Maize starch
Povidone
Tartaric acid
Sodium bicarbonate
Microcrystalline cellulose
Colloidal anhydrous silica
Magnesium stearate
Talc
Cautions
Disulfiram should never be given to a patient when they are in a state of alcohol intoxication, or without their full knowledge. The doctor should instruct relatives accordingly.
Do not take Antabuse if you drank alcohol within the past 12 hours. Also, remember that you shouldn't drink alcohol while taking disulfiram and for up to 2 weeks after you stop taking this medicine.
Do not give Antabuse to anyone under 18 years old without medical advice.
In case of an overdose of Antabuse, seek medical help immediately. Let your doctor know about all medicines you use to avoid an adverse reaction.
Side Effects
May occur while taking this medication includes skin rash, acne, mild headache, drowsiness, tiredness, impotence and a metallic taste or garlic-like taste in the mouth.


IMPORTANT NOTE: The above information is intended to increase awareness of health information and does not suggest treatment or diagnosis. This information is not a substitute for individual medical attention and should not be construed to indicate that use of the drug is safe, appropriate, or effective for you. See your health care professional for medical advice and treatment.
Product Code : 5484