Description
Learn About Mesalamine Generic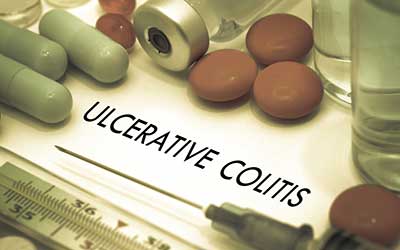 Apriso (Mesalamine) ER
Apriso ER, also known as Mesalamine, is a derived form of aminosalicylate which is an anti-inflammatory medicine used to treat inflammation of digestive tract commonly known as Crohn syndrome, prescribed to the patients suffering from ulcerative colitis. Mesalamine reduces the inflammation in the colon by blocking the activity of certain substances which causes inflammation. Mesalamine Generic not only treat ulcerative colitis but it also helps in maintaining the progress.
You can buy Apriso ER Online from Canada Pharmacy to ensure you get an authentic product. You can have your order be directly shipped to your doorstep.
Directions
Once you are prescribed and buy Apriso ER, then the medicine needs to be taken through the mouth (orally), usually one time a day. However, doses vary according to age, medical condition and other factors for different patients. It is necessary that the capsule is taken as a whole and not crushed, broken or chewed.
Also, avoid taking Apriso ER with antacids as this can hinder the release of the drug properly into the colon.
Furthermore, do not exceed or limit the recommended dose without consulting with your doctor first.
Ingredients
The Mesalamine Generic tablet contains:
Colloidal silicon dioxide
Magnesium stearate
Microcrystalline cellulose
Simethicone emulsion ethyl acrylate/methyl methacrylate copolymer nonoxynol100 dispersion
Hypromellose
Methacrylic acid copolymer
Talc
Titanium dioxide
Triethyl citrate
Anhydrous citric acid
Povidone
Vanilla flavor
Edible black ink
Cautions
Talk to your doctor about any allergies you may have before using this medication. The following need to be taken care of while using Apriso ER:
Avoid using antacids.
Avoid if the patient is hypersensitive to salicylates and
This medicine is to be avoided if the patient is suffering from kidney or liver disorder.
Do not use this medication if pregnant as it might harm the growing fetus.
Do not use if breastfeeding as it may pass through milk and negatively affect the child.
Side Effects
Take all medicines with a doctor's medication. Ensure you are taking the correct doses at the right times. Possible side effects of Apriso ER include:
Vomiting
Stomachache
Intestinal gas
Diarrhea
A headache

For following side effects seek medical help immediately:
Severe stomachache
Bloody diarrhea
Black or tarry stools
Yellowing skin
Irregular heartbeat
Chest pain
Swelling of any part of the body
IMPORTANT NOTE: The above information is intended to increase awareness of health information and does not suggest treatment or diagnosis. This information is not a substitute for individual medical attention and should not be construed to indicate that use of the drug is safe, appropriate, or effective for you. See your health care professional for medical advice and treatment.
Product Code : 11469