Description
Aygestin (Norethindrone) Patient Information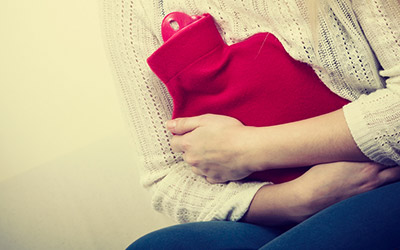 Aygestin (norethindrone)
Aygestin is a hormone called progestin. It is used to regulate the menstrual cycle and treat the unusual absence of menstrual periods. Norlutate can also be used to treat endometriosis. Aygestin 5 mg works by stopping the normal growth of the uterus lining during the menstrual cycle and signaling hormone changes in the uterus to restore normal menstrual periods.
You can buy Norethindrone 5mg from Canada pharmacy for price effective and authentic medicines.
Directions
Take this medication by mouth as directed by your physician. You may take it with food or after a meal to prevent upsetting your stomach. The dosage should regularly be taken. The dosage is based on your medical condition and response to therapy.

To treat stopped menstrual periods and abnormal bleeding from the uterus, Norethindrone 5 mg is usually taken once daily for 5-10 days during the second half of the planned menstrual cycle or as directed by your physician. Withdrawal bleeding usually occurs within 3-7 days after you stop taking the medication.
Ingredients
The inactive ingredients are anhydrous lactose, magnesium stearate, and microcrystalline cellulose.
Cautions
Aygestin 5 mg may cause allergic reactions due to certain inactive ingredients. Let your physician know your medical history and if you are allergic to something. The medicine may make you dizzy; hence avoid driving or doing any other activity that requires attentiveness.
Side Effects
The less serious side effects of using Aygestin may include:
Mild nausea
Vomiting
Bloating
Stomach cramps
Breast pain, swelling, or tenderness
Dizziness
Freckles or darkening of facial skin increased acne or hair growth
Changes in weight
Vaginal itching or discharge
Skin itching or rash
Changes in your menstrual periods
A mild headache
If any of the following serious side effects occur, stop using this medication and call your doctor immediately. The serious side effects may include:
Sudden numbness or weakness
Sudden headache
Confusion
Pain behind the eyes
Problems with vision, speech, or balance
Pain or swelling in hands and feet
Migraines
Rapid weight gain
Signs of depression
Severe pelvic pain
Chest pain or a heavy feeling in the area
Pain spreading to the arm or shoulder
Nausea
Sweating
General ill feeling
Dark urine
Clay-colored stools
Jaundice
IMPORTANT NOTE: The above information is intended to increase awareness of health information and does not suggest treatment or diagnosis. This information is not a substitute for individual medical attention and should not be construed to indicate that use of the drug is safe, appropriate, or effective for you. See your health care professional for medical advice and treatment.
Product Code : 10299