Description
Information about azilect medication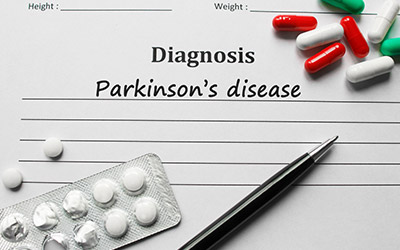 Azilect (Rasagiline)
Azilect is a new medication which is used to treat Parkinson's disease either as monotherapy (by itself) or in addition to levodopa therapy. The main advantage of Azilect over medications with similar mechanisms of action such as selegiline is that Azilect breaks down and is eliminated in the body without producing any undesirable metabolites.

You can currently buy Azilect online from Canada Pharmacy and have it delivered directly to you.
Directions
Once you are prescribed and buy Azilect, take the medication through the mouth as per directed by your physician. Do not change the amount or duration of dosage as it may prove harmful.
Ingredients
Azilect generic contains Rasagiline mesylate. It also includes some inactive ingredients such as:
Mannitol
Starch
Pregelatinized starch
Colloidal silicon dioxide
Stearic acid
Cautions
Azilect is generally well tolerated. However, all medications can potentially have side effects. Some side effects that appeared in clinical trials with Rasagiline include headache, flu-like symptoms, malaise, neck pain, stomach irritation, depression, conjunctivitis, postural hypotension, constipation, vomiting, weight loss, joint pain, abdominal pain, and dyskinesia. This is not a complete list, but a list of some of the more common side effects reported. What about Rasagiline in pregnancy? There are no documented studies regarding the use of Rasagiline in pregnancy or in breast-feeding mothers.

Patients taking MAO (monoamine oxidase) inhibitors or pethidine should not take Rasagiline (Azilect). There should be a minimum of 14 days from the stoppage of Rasagiline and the beginning of treatment with MAO inhibitors or pethidine.

Rasagiline should not be administered at the same time as fluoxetine or fluvoxamine. Use of Rasagiline with any other antidepressants should be approached with caution. Dextromethorphan or decongestants such as pseudoephedrine should also be avoided. Because of the manner Rasagiline is removed from the body, there may also be interactions with medications such as ciprofloxacin, theophylline, entacapone, and other medications.
Before starting Rasagiline, patients should inform their prescriber of all medications that they take.
Side Effects
Azilect is generally well tolerated. However, all medications can potentially have side effects. Some side effects that appeared in clinical trials with Azilect include:
A headache
Flu-like symptoms
Malaise
Neck pain
Stomach irritation
Depression
Conjunctivitis
Postural hypotension
Constipation
Vomiting
Weight loss
Abdominal pain

It may cause you to sleep in day times. In case of any serious side effects such as fainting, loss of balance, mental/mood changes, worsening muscle stiffness, swollen ankles/legs, easy bruising or unusual strong urges consult your physician immediately.
IMPORTANT NOTE: The above information is intended to increase awareness of health information and does not suggest treatment or diagnosis. This information is not a substitute for individual medical attention and should not be construed to indicate that use of the drug is safe, appropriate, or effective for you. See your health care professional for medical advice and treatment.
Product Code : 9656