Description
Azor Medicine Use & Side Effects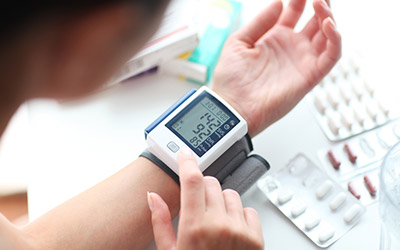 Azor is a prescription medication for the treatment of hypertension (high blood pressure) in adults. Many people with high blood pressure require more than one drug for treatment, and Azor offers a convenient solution by combining two drugs into one tablet.
High blood pressure is one of the most common chronic diseases. It can go undetected for years and can significantly increases the risk of heart disease and blood vessel problems.
Azor works by lowering blood pressure to a safer level.
Directions
The starting dosage is usually Azor 5-20 mg once daily. The dosage may be increased to a maximum of 10-40 mg once daily.
Ingredients
The active ingredients in Azor are amlodipine and olmesartan.
Interactions
Drugs that can interact with Azor may include:
Alfuzosin
Aliskiren
Alpha1-Blockers
ALPRAZolam
Amifostine
Amphetamines
Angiotensin II
Angiotensin-Converting Enzyme Inhibitors
Antipsychotic Agents
Atosiban
Barbiturates
Benperidol
Brigatinib
Brimonidine
Bromperidol
Calcium Salts
CarBAMazepine
Clofazimine
Clopidogrel
Colesevelam
CycloSPORINE
CYP3A4 Inducers
Dabigatran Etexilate
Dantrolene
Dapoxetine
Dexmethylphenidate
Diazoxide
Dofetilide
Drospirenone-Containing Products
DULoxetine
Eplerenone
Erdafitinib
Fexinidazole
Finerenone
Flibanserin
Flunarizine
Fusidic Acid
Heparin
Herbal Products with Blood Pressure Increasing Effects
Herbal Products with Blood Pressure Lowering Effects
Hypotension-Associated Agents
Inhalational Anesthetics
Ixabepilone
Lemborexant
Levodopa-Containing Products
Lithium
Lomitapide
Lonafarnib
Lormetazepam
Lovastatin
Magnesium Sulfate
Melatonin
Methylphenidate
Midazolam
Molsidomine
Naftopidil
Neuromuscular-Blocking Agents
Nicergoline
Nicorandil
NiMODipine
Nitroprusside
Nonsteroidal Anti-Inflammatory Agents
Obinutuzumab
Pentoxifylline
Pholcodine
Phosphodiesterase 5 Inhibitors
Pimozide
Potassium Salts
Potassium-sparing Diuretics
Prostacyclin Analogues
Quinagolide
Ranolazine
Red Yeast Rice
Simvastatin
Sincalide
Sirolimus
Sirolimus
Sodium Phosphates
Tacrolimus
Tolvaptan
Triazolam
Trimethoprim
Ubrogepant
Cautions
Your blood pressure and kidney function should be monitored when starting this drug and throughout treatment.
Tell your doctor if you experience any edema (swelling).
Tell your doctor if you experience chest pain when starting or changing dosages.
Side Effects
Common adverse reactions are:
Anaphylaxis
Hypotension
Nocturia
Orthostatic Hypotension
Palpitations
Peripheral Edema
Pruritus
Skin Rash
Urinary Frequency
References
Azor [package insert]. Parsippany, NJ: Daiichi Sankyo, Inc.; 2016.
IMPORTANT NOTE: The above information is intended to increase awareness of health information and does not suggest treatment or diagnosis. This information is not a substitute for individual medical attention and should not be construed to indicate that use of the drug is safe, appropriate, or effective for you. See your health care professional for medical advice and treatment.
Product Code : 9654