Description
What is diphenhydramine?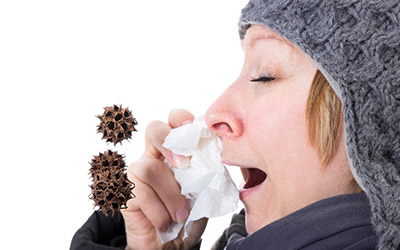 Benadryl (Diphenhydramine)
Diphenhydramine HCl belongs to a class of medications known as antihistamines. Benadryl tablets 50 mg work by blocking the effects of histamine that causes a substance released by the body that triggers allergies. Antihistamines are used to treat symptoms caused by allergies such as rash, itching, watery eyes, sneezing, and runny nose. It is also used to relax the mind and body and induce sleep.
You can buy Diphenhydramine HCl from Canada Pharmacy to get your medicines delivered right to your home.
Directions
There are multiple forms of this medication available. Benadryl tablets 50 mg and capsules need to be taken through the mouth with a glass of water. It is your choice if you want to take it with food or without it.

The liquid form of Benadryl needs to be taken in equal proportions. Measure the dosage using a measuring device or a special spoon. Avoid using a kitchen spoon as it is likely you will end up taking the incorrect dosage.

The rapidly dissolving tablets or strips need to be allowed to dissolve on the tongue before being swallowed with or without water.

The chewable form of Benadryl needs to be chewed thoroughly before being swallowed.
Ingredients
Benadryl tablets 50 mg contains diphenhydramine HCl 25 mg as well as other ingredients such as
Candelilla wax
Colloidal silicon dioxide
Crospovidone
Hypromellose
Microcrystalline cellulose
Polyethylene glycol
Povidone
Pregelatinized starch
Starch
Stearic acid
Titanium dioxide
Talc
Cautions
Let your doctor know about all allergies you suffer from before taking any medicines. Also, seek immediate medical attention in case you notice severe after effects.
Dizziness is caused by this medicine, until and unless your vision is clear and you are fully conscious, do not engage in activities that require complete alertness such as driving.
Do not use this drug if pregnant or planning to get pregnant.
Not to be used by breastfeeding mothers as it can have unwanted effects on the nursing child.
Increased sensitivity in older people.
Increased excitement in children.
Side Effects
Use all medicines as directed by the doctor. Do not overdose or skip doses. Possible side effects of Benadryl are:
Stomach upset
Drowsiness
Constipation
Blurred vision
Dry mouth
IMPORTANT NOTE: The above information is intended to increase awareness of health information and does not suggest treatment or diagnosis. This information is not a substitute for individual medical attention and should not be construed to indicate that use of the drug is safe, appropriate, or effective for you. See your health care professional for medical advice and treatment.
Product Code : 2311