Description
How Does Benicar HCT Work?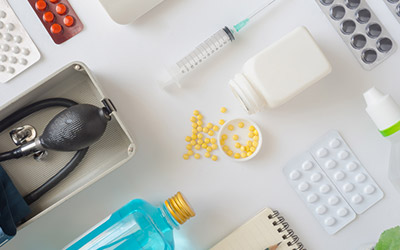 Chemical Name OLMESARTAN (ole-me-SAR-tan)
Benicar HCT (Olmesartan HCT)
Benicar HCT contains two medicines, Hydrochlorothiazide and Olmesartan.
Hydrochlorothiazide is a diuretic (water pill) that helps with the prevention of liquid retention in your body that occurs from absorbing too much salt.
Olmesartan is in a class of medications called angiotensin receptor blockers (ARB). Olmesartan relaxes blood vessels from narrowing, which lowers blood pressure so that blood can flow more efficiently.
The blend of hydrochlorothiazide and olmesartan is used to cure and prevent hypertension (high blood pressure)
Buy Benicar HCT if you observe symptoms such as:
High levels of blood pressure
Kidney issues
Heart issues
You can buy Benicar HCT online from Canada Pharmacy to ensure that you get a genuine product delivered to you.
Directions
Take Benicar HCT generic or Benicar HCT just as recommended by your doctor. Do not consume the medicine in greater or lesser quantities or for longer than suggested. Follow the instructions on the medicine label.

Patients whose blood pressure is not sufficiently controlled with olmesartan therapy are recommended to take 40-12.5 mg once every day. Dosage can be taken up to 40-25 mg if obligatory.

Patients whose blood pressure is not sufficiently controlled with HCT therapy and who face hostile reactions of hydrochlorothiazide should take 20-12.5 mg once every day. Dosage can be taken up to 40-25 mg if compulsory.

Take Benicar HCT generic or Benicar HCT with at least 8 ounces of water. Visit your doctor regularly to keep your blood pressure levels in check. Do not stop using the medicine, even if you feel fine. High blood pressure usually has no indications.
Ingredients
Benicar HCT tablets contain the active ingredients Olmesartan medoxomil and Hydrochlorothiazide. The inactive ingredients include:
Hydroxypropylcellulose
Hypromellose
Lactose monohydrate
Low-substituted hydroxypropyl cellulose
Magnesium stearate
Microcrystalline cellulose
Red iron oxide
Talc
Titanium dioxide
Yellow iron oxide
Cautions
Before taking Benicar HCT, inform your doctor if you have any other medical issues or are using other medicines. This medicine contains inactive ingredients, which can trigger allergic reactions. Discontinue the medicine if you are pregnant or breastfeeding.

Immediately seek help if you experience any of the side effects mentioned above.
Side Effects
The adverse reactions you might experience with this medicine are:
Dizziness
Headache
Nausea
Fatigue
Diarrhea
Rashes
Hyperglycemia
Swollen tongue, throat, and face
Hypertriglyceridemia
Weak eyesight
Body pain
Faintness
Bronchitis
Flu
Lightheadedness
Pharyngitis
Rhinitis
Sinusitis
IMPORTANT NOTE: The above information is intended to increase awareness of health information and does not suggest treatment or diagnosis. This information is not a substitute for individual medical attention and should not be construed to indicate that use of the drug is safe, appropriate, or effective for you. See your health care professional for medical advice and treatment.
Product Code : 9297