Description
How to use benzaclin?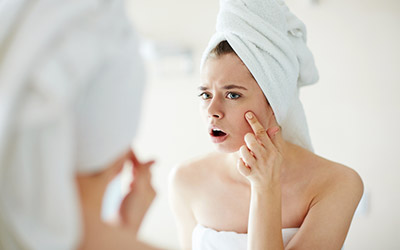 Benzaclin
Benzaclin medicine is used to cure and prevent a certain type of acne called inflammatory acne vulgarism. It helps to reduce the number of acne pimples. Benzaclin contains a mixture of clindamycin and benzoyl peroxide
Clindamycin is an antibiotic that prevents the development of acne-causing bacteria on the skin. Benzoyl peroxide can also stop the growth of bacteria as it has an antibacterial effect and decrease oil production and dirt in the skin, thus, allowing skin pores to be cleaned.
You can buy Benzaclin online if you have the following symptoms:
Adult severe acne
Mild acne
Pimples
Breakouts
You can get Benzaclin from Canada Pharmacy to be assured that you're purchasing genuine products.
Directions
Use Benzaclin generic or Benzaclin as prescribed by your doctor. The quantity of medication that you apply depends on the potency of the medicine. Furthermore, the number of dosages you take every day, the time permissible between medication, and the extent of time for which you take the medicine depend on the medical issue for which you are using the medication.

Before using Benzaclin, wash the affected area softly with a mild cleanser, wash with tepid water, and pat dry. Apply a thin coating of Benzaclin to the affected skin. Keep away from your mouth, eyes, inside your nose, and any areas of irritated skin. Use it at the same time each day. Applying more than the suggested amount will not make it work more efficiently, and can also increase side effects.
Ingredients
Benzaclin generic or Benzaclin includes:
Clindamycin
Benzoyl peroxide
Carbomer
Dioctyl sodium
Sulfosuccinate
Purified water
Sodium hydroxide.
Cautions
Before using Benzaclin, consult with your doctor. Inform your doctor if you have any other medical issues and are taking medications for it. This medicine consists of inactive ingredients that can trigger allergies and other issues. Benzaclin can make you sensitive to the sunlight. Avoid going in the sun without sunscreen and fully covered clothes. Moreover, avoid sunlamps and tanning booths.

If you are pregnant or a nursing mother you may need to talk to your doctor first about the benefits and risks of taking Benzaclin.
Side Effects
The common adverse reactions of Benzaclin are:
Dry skin
Skin flaking
Sensitivity to sunlight
Itching
Severe redness
Burning
Nausea
Stomach pain
Skin peeling
Vomiting
Swollen lips, tongue, and face
Rashes
Dizziness
Diarrhea
Difficulty in breathing
Irritation
Stinging
IMPORTANT NOTE: The above information is intended to increase awareness of health information and does not suggest treatment or diagnosis. This information is not a substitute for individual medical attention and should not be construed to indicate that use of the drug is safe, appropriate, or effective for you. See your health care professional for medical advice and treatment.
Product Code : 10010