Description
Biofenac Drug Information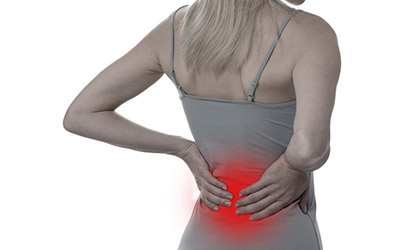 Biofenac (Aceclofenac)
Biofenac is a tablet that treats all and every kind of aches and pains that you experience. Be in back pain or aching muscles, sports injuries or gout attacks, arthritis pain or those deadly menstrual cramps, or if you are experiencing joint stiffness or a toothache, or even if you have swelling in a particular area, Biofenac treats all such pain and takes you out of your misery.
Basically, this medicine tackles all the harmful and inflammatory substances in your body that causes you pain or swelling in certain areas. Are you wondering about Aceclofenac in USA and having it delivered to you? You can place an order at Canada Pharmacy to easily buy Aceclofenac in USA territory.
Directions
You should store Biofenac in a cool and dry place. Also, ensure that you use Biofenac according to your doctor's prescribed medication. Do not go above or beyond the dosage that is prescribed by your doctor. Moreover, as both adults and children can take Biofenac, the dosage of Biofenac will vary depending on age.

The single dose for an adult would consist of 25 to 50 mg, to be taken orally. Whereas, for children (who are more than 6 years old) and adolescents, the dose of Biofenac is 2 mg in a day, to be taken orally.

Also, adults should not exceed the dosage from 150 mg in a day when taking Biofenac orally. Moreover, the dosage is determined by your doctor individually as it varies from person to person.
Ingredients
The active ingredient in Biofenac is Aceclofenac.
Cautions
When using Biofenac, ensure that you:
Inform your doctor of any medications you might be taking prior to Biofenac
Inform your doctor of any allergies
Inform your doctor of any health conditions you might have
Do not use machinery
Do not drive
You are not pregnant
You are not breastfeeding
Side Effects
As with any other drug, Biofenac also comes with its side effects. If you experience any of the Biofenac side effects listed below or any other potential discomfort after taking this particular medicine, you should immediately contact your doctor.
Dizziness
Constipation
Diarrhea
Nausea
Development of gas
Trouble digesting food
Headache
Feeling drowsy
Stuffy nose
Itching
Other side effects not listed may also occur.
IMPORTANT NOTE: The above information is intended to increase awareness of health information and does not suggest treatment or diagnosis. This information is not a substitute for individual medical attention and should not be construed to indicate that use of the drug is safe, appropriate, or effective for you. See your health care professional for medical advice and treatment.
Product Code : 12768