Description
Important information about Boniva Generic & Ibandronate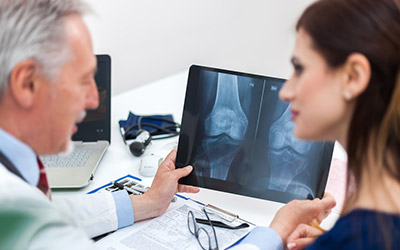 Boniva (Ibandronate)
This particular medicine, Boniva, is primarily used to help with a weak bone structure. It is part of the family of bisphosphonate medication which aids in intervening in the bone formation of our body and also helps in altering the breakdown of the bone structure in the human body. Boniva basically slows down the process of bone loss that may occur due to various reasons, and apart from that, this medicine also decreases the chances of you suffering from a bone fracture anywhere in your body.
Women who are suffering from osteoporosis after menopause also take this medicine and Boniva may also be prescribed by doctors for other uses that are not available or talked about here. Thus, it is always best to consult your doctor when starting on any type of medication.
You can order Ibandronate or buy Boniva online from Canada Pharmacy to ensure that you get genuine product delivered to you.
Directions
As with all other medications, ensure that you take Boniva as prescribed by your doctor. In case of any changes or overdose, consult your doctor immediately.

Boniva is injected into your vein via an IV once in every 3 months, and then the Boniva tablets can be taken by you at home once a month. Also, note that a professional doctor should inject Boniva.

You should take Boniva in the morning of the same day every month with a glass of water (6 to 8 ounce). The medicine should be taken 60 minutes prior to eating or drinking or taking any other medicine. You should swallow the tablet whole. Do not crush or chew it. Also, only use plain water. Do not take it with coffee, tea, juice, mineral water or soda.

Moreover, do not lie down or take any vitamin, calcium or antacid after taking Boniva.

Boniva is given for 3 to 5 years.
Ingredients
The active ingredient is Ibandronate.
Cautions
Do not use Boniva if you have:
Kidney problem
Low levels of calcium
Dental problem
Also, take care of your dental hygiene strictly.
Side Effects
The side effects of this medicine you might experience with this medicine include
Difficult swallowing
Chest pain/heartburn
Burning in ribs or back
Jaw pain
Numbness
Low calcium level
Overall pain
Fever and chills
Headache
Flu
Tiredness
IMPORTANT NOTE: The above information is intended to increase awareness of health information and does not suggest treatment or diagnosis. This information is not a substitute for individual medical attention and should not be construed to indicate that use of the drug is safe, appropriate, or effective for you. See your health care professional for medical advice and treatment.
Product Code : 9311