Description
Botoina Wrinkle Treatment and Uses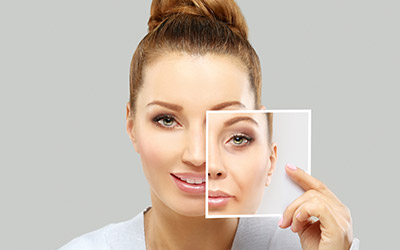 Wrinkles and lines are the first visible signs of aging. Usual options of reducing its appearance are surgery or injected fillers. But now, a new wonder product in the market claims to reduce wrinkles with external application. This revolutionary product, Botoina, is available in serum form and tests have proved the efficacy and safety of the product. The best thing about this product is that it can be used at home easily.
Cosmetic preparation suitable for very deep expression lines and expression aging. Botoina is the trade name of a complex of 4 molecules of cosmetic use. When applied with precision directly on the furrows of the wrinkles. Botoina has a smoothing effect on expression lines. The preparation is applied cutaneously at home using a precision graduated applicator with a truncated tip. Method of applying Botoina combines, for the first time, a cosmetic precision applicator, a truncated tip for external application and a cosmetic preparation which, thanks to these instruments, needs only be applied precisely on the furrows of the wrinkles.
Directions
Lift the tab of seal found on the bottle. Firmly pull down the seal. Remove the rubber cap. Insert the truncated tip of the applicator into the bottle. Draw up very slowly 1 ml of preparation as shown on the graduated scale on the applicator body. There are 4 zones of application among which one millilitre of product, divided into equal parts, should be applied, taking care to apply the product precisely on the furrows forming the wrinkles
1. 1/4 of ml to the wrinkles of the forehead and glabellar region (the area between the eyebrows)
2. 1/4 of ml to the wrinkles around the eyes (crows feet)
3. 1/4 of a ml to the nasolabial wrinkles
4. 1/4 ml to the wrinkles around the mouth
Wait 10 minutes after you have applied the prescribed amount of Botoina, then massage gently in with the tips of your fingers until absorbed. After the evening applications of Botoina do not apply any other cream or preparation.
Ingredients
Active ingredients (Acetyl Dipeptide-1 Cetyl Ester, Sodium-Potassium, Magnesium Gluconate, Pentapeptideamide-4)
Side Effects
IMPORTANT NOTE: The above information is intended to increase awareness of health information and does not suggest treatment or diagnosis. This information is not a substitute for individual medical attention and should not be construed to indicate that use of the drug is safe, appropriate, or effective for you. See your health care professional for medical advice and treatment.
Product Code : 9561