Description
Breo Ellipta Inhalation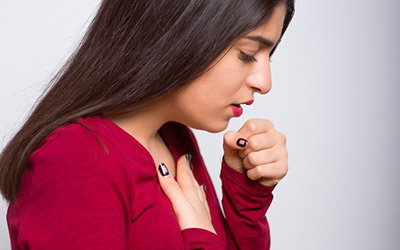 BREO ELLIPTA is a combination of fluticasone furoate, an inhaled corticosteroid (ICS), and vilanterol, a long-acting beta2-adrenergic agonist (LABA), indicated for long-term, once-daily, maintenance treatment of airflow obstruction and for reducing exacerbations in patients with chronic obstructive pulmonary disease (COPD).
Directions
Use Breo Ellipta inhalation powder exactly as prescribed by your doctor. Follow all directions on your prescription label. Do not use this medicine in larger or smaller amounts or for longer than recommended. The usual dose of this medicine is 1 inhalation per day. Use the medicine at the same time each day, and not more than once in a 24-hour period. Tell your doctor if any of your medicines seem to stop working as well in controlling your COPD. Breo Ellipta is a powder that comes with a special inhaler device preloaded with blister packs containing measured doses of the medicine. The device opens and loads a blister of Breo Ellipta each time you use the inhaler. The disk device is not to be used with a spacer. Follow the patient instructions provided with the inhaler device.
Cautions
DO NOT USE BREO ELLIPTA: • If patient has a severe allergy to milk proteins. • If patient is allergic to fluticasone furoate & vilanterol. • In children. It is not known if BREO ELLIPTA is safe and effective in children. • To treat sudden symptoms of COPD. • For the treatment of asthma. .
Side Effects
Runny nose and sore throat Upper respiratory tract infection Headache Thrush in the mouth and or throat. Rinse your mouth without swallowing after use to help prevent this.


IMPORTANT NOTE: The above information is intended to increase awareness of health information and does not suggest treatment or diagnosis. This information is not a substitute for individual medical attention and should not be construed to indicate that use of the drug is safe, appropriate, or effective for you. See your health care professional for medical advice and treatment.
Product Code : 13156