Description
Brilinta Medication Uses and Indications: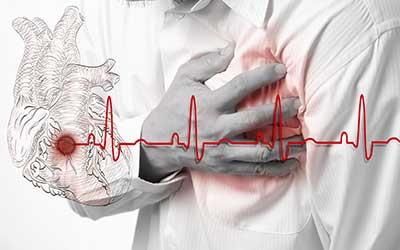 Brilinta belongs to the group of drugs known as antiplatelets. This means they act by blocking the platelets from sticking to each other, thus preventing the formation of a blood clot. This results in a smooth, uninterrupted flow of the blood through the blood vessels and the body.
The antiplatelet action in conjunction with low doses of aspirin helps prevent heart attack and stroke in individuals who have an existing heart problem like unstable angina or a previous heart attack. Furthermore, it also prevents heart attack and stroke in patients who have undergone certain heart surgeries like stent replacement, coronary artery bypass graft CABG or angioplasty.
Brilinta medication can easily be purchased from Canada Pharmacy at the best rates in the market.
Directions
Brilinta should be strictly taken as prescribed by your doctor. Usually, it is taken orally, with or without food, twice a day. It should be taken at the same time every day for maximum effect.
Do not take Brilinta without aspirin, which is usually given in the dose of 75 to 100 mg or as directed by your physician.
Brilinta may be crushed and mixed in a glass of water and drunk immediately. Refill the glass with water, stir and drink it, to make sure all of the drug has been taken. Do not increase, decrease, alter or stop the medication without consulting your doctor. Even if you feel well, do not stop the drug by yourself.
Ingredients
Active ingredients (comes in 2 strengths):
Ticagrelor 60 mg
Ticagrelor 90 mg
Cautions
Before starting treatment with Brilinta, consult your physician if you have the following conditions.
Liver disease
Any active bleeding
Stomach ulcer or bleeding
History of bleeding in the brain
Heart disease
Stroke
Bleeding or clotting disorders
Ulcers
Polyps
Side Effects
Immediately call your doctor on the development of the following side effects of Brilinta.
Headache
Bloody cough
Nausea, vomiting
Nosebleed or any other bleeds that will not stop
Shortness of breath, lightheadedness
Easy bruising
Unusual bleeding from nose, mouth, vagina or rectum
Purple or red pinpoint spots under the skin
Red or pink urine
Pale skin
Signs of stomach bleeding
Heart attack symptoms
Signs of a stroke
IMPORTANT NOTE: The above information is intended to increase awareness of health information and does not suggest treatment or diagnosis. This information is not a substitute for individual medical attention and should not be construed to indicate that use of the drug is safe, appropriate, or effective for you. See your health care professional for medical advice and treatment.
Product Code : 12817