Description
Information About Buster Pet Piller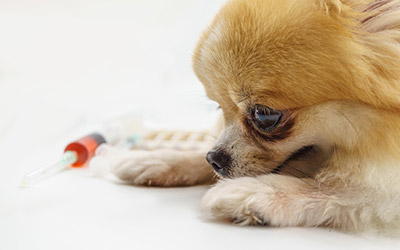 Buster Pet Piller with Soft Tips
Buster pet piller is a syringe-like tool with finger rings which is used to administer tablets and capsules to your dogs and cats. The rings provide easy control while pushing the plunger and a soft rubber tip, ensures comfort and reduces the chance of injury to your cat or dog. It is used for medication that is hard to administer to your pet. The dog piller or cat piller, both, have soft rubber jaws that hold the tablet or the capsule. It ensures that injury risk is minimized at the time of administration.
In addition, it allows water to be drawn into the syringe, which aids in swallowing of the medication by the pet. The barrel of the syringe is transparent thus making its view clear.
Buster pet piller is used for drug administration in dogs and cats only. You can easily purchase it from Canada Pharmacy and get it delivered right to your house.
Directions
Place the tablet or capsule between the soft tips of the Buster pet piller. Hold the head of your pet firmly and by placing your fingers below and in front of your pet's ears, open his mouth gently. Place the Buster pet pillar deep in his mouth and push on the plunger to release the tablet or capsule into your pet's throat. Water in the barrel will assist with the swallowing of the medicine. Gently stroke your pet's throat to ease the downward movement of the medication.

Buster pet piller with soft tips is usually used 2 to 3 times a day. But it can be used more often, according to the direction of your vet.
Ingredients
There are no active ingredients as the Buster pet piller with soft tips is a tool for giving tablets and capsules, which are hard to administer, to your dogs and cats.
Cautions
There are certain precautions that must be kept in mind when using Buster pet piller with soft tips.
It is only meant for drug administration in dogs and cats.
It should be strictly kept out of the reach of children.
Side Effects
There have been no side effects seen with Buster pet piller with soft tips.
IMPORTANT NOTE: The above information is intended to increase awareness of health information and does not suggest treatment or diagnosis. This information is not a substitute for individual medical attention and should not be construed to indicate that use of the drug is safe, appropriate, or effective for your pet. See your veterinarian for medical advice and treatment for your pet if you have any concerns.
Product Code : 10755