Description
What is caduet medication used for?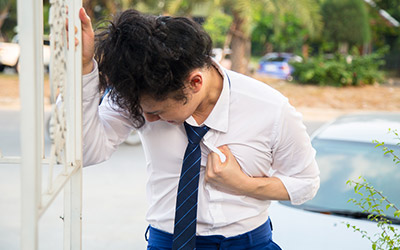 Chemical Name AMLODIPINE (am-LOE-di-peen) and ATORVASTATIN (a-TORE-va-sta-tin)
Caduet (Norvasc and Lipitor Combination)

Caduet is a combination of 2 drugs: amlodipine (Norvasc) and atorvastatin (Lipitor). Caduet is used in the treatment of hypertension (high blood pressure) and lowering blood cholesterol levels. Amlodipine belongs to the group of calcium channel blockers. They act by relaxing the smooth muscles in the blood vessels which results in an easier flow of blood in the vessels along with less load on the heart. This effect lowers the blood pressure thus preventing strokes, heart attacks, and kidney problems.

Atorvastatin belongs to "statins" group of drugs. It is known to lower the "bad" cholesterols, which are low-density lipoproteins (LDL) and triglycerides and increases the levels of "good" cholesterol, i.e., high-density lipoproteins (HDL) by lowering the production of cholesterol made by the liver. This decreases the risk of heart attacks.

You can buy Caduet from Canada Pharmacy and get it delivered to your house.
Directions
Caduet should be taken as prescribed by your doctor. Its dosage will be adjusted by your doctor according to your age, medical condition or any related treatment. Do not increase, decrease, alter or stop Caduet without consulting your physician.

Caduet is usually taken once a day, with or without food. It should be taken at the same time each day. Do not break the tablet. Consult your doctor if you cannot swallow the tablet.

It is important to understand that Caduet combined with diet, exercise and weight control, constitutes the complete treatment program.
Ingredients
Active ingredients (in Caduet 5mg and Caduet 10mg) are amlodipine/atorvastatin, in the strength combination of:
5mg/10mg
5mg/20mg
5mg/40mg
5mg/80mg
10mg/10mg
10mg/20mg
10mg/40mg
10mg/80mg
Cautions
Before starting treatment with Caduet, discuss the following factors with your physician.
Liver disease
Kidney disease
Heart disease
Diabetes
Thyroid disorder
Pregnancy
Breastfeeding
Consumption of more than 2 alcoholic drinks daily
Side Effects
Immediately consult your doctor if the following side effects start to appear;
Muscle stiffness
Tremors
Abnormal muscle movements
Severe drowsiness, fainting
Worsening or spreading chest pain, nausea, sweating
Liver problems
Swelling of legs or ankles
Allergic reaction
Constipation
Diarrhea
Headache
Urine infection
Flushing
Stomach pain, nausea
Heartburn, indigestion or wind
Muscle and joint pain
Shortness of breath
Eye pain or change in vision
IMPORTANT NOTE: The above information is intended to increase awareness of health information and does not suggest treatment or diagnosis. This information is not a substitute for individual medical attention and should not be construed to indicate that use of the drug is safe, appropriate, or effective for you. See your health care professional for medical advice and treatment.
Product Code : 5505