Description
What is Cafergot tablets used for?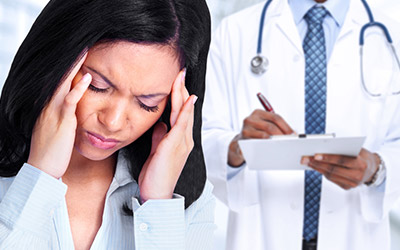 Cafergot (Ergotamine Tartrate-Caffeine)
Cafergot medicine is a combination of two medicines, ergotamine and caffeine. It is used in the treatment of vascular headaches including migraine and cluster headaches. It should not be used for tension headaches. Ergotamine belongs to the group called ergot alkaloids. Being an alpha-adrenergic blocker, it has a stimulating effect on peripheral and cranial blood vessels resulting in vasoconstriction.
Caffeine is also a cranial vasoconstrictor, which enhances the vasoconstrictive effect without the need of increasing the dose of ergotamine. As migraine and like headaches are thought to be caused by dilatation of blood vessels in the head, you can buy Cafergot medicine since its vasoconstrictive effect helps in its treatment.
At Canada Pharmacy, you can find Ergotamine Tartrate for purchase. Order yours now and enjoy a genuine product.
Directions
Cafergot is to be taken as prescribed by your doctor. It is taken by mouth with or without food. Usually, 2 tablets are taken at the first signs of a headache. Then 1 tablet is followed after every 30 minutes until the headache is relieved. But be careful, do not take more than 6 tablets per headache attack or take 10 tablets over a 7-day period.

To prevent migraine or cluster headaches, your doctor can prescribe this medication for 2-3 weeks. But be certain to follow your doctor's dosage as prescribed.

Do not use this medication to treat tension headaches or any other kind of headache that does not resemble migraine.
Ingredients
Active ingredients:
Ergotamine tartrate USP 1mg
Caffeine USP 100mg
Cautions
Before starting your treatment with Cafergot, do consult your physician regarding the following conditions:
Blood circulatory problems
Heart problems
Kidney disease
Liver disease
Any substance addiction
High blood pressure
Stroke
Pregnancy
Breastfeeding
Side Effects
Immediately consult your physician, if Cafergot administration shows any of the following side effects:
Sudden numbness or weakness of one side of the body
Sudden headache, confusion
Problems with vision, speech or balance
Fast or slow heart rate
Muscle pain in arms or legs
Leg weakness
Severe pain in stomach or lower back
Less urination or total stoppage of urine
Swelling or itching of any body part
Numbness or tingling with a blue-colored appearance in fingers or toes
High blood pressure
IMPORTANT NOTE: The above information is intended to increase awareness of health information and does not suggest treatment or diagnosis. This information is not a substitute for individual medical attention and should not be construed to indicate that use of the drug is safe, appropriate, or effective for you. See your health care professional for medical advice and treatment.
Product Code : 5007