Description
Information About Calan SR Drug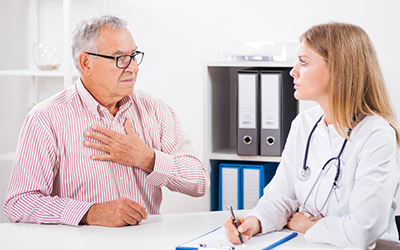 Calan SR (Verapamil)
Calan SR is a calcium channel blocker which works by relaxing the blood vessels and muscles of the heart to help blood flow. It is used to treat heart rhythm disorders, angina, and high blood pressure. Calan medication helps to lower the blood pressure thus reducing the risk of heart attacks, strokes, and kidney problems. It may also bring down your heart rate.
You can buy Calan SR from Canada Pharmacy at the best rate and have it delivered to your doorstep.
Directions
Calan medication should be taken once daily or as prescribed by your doctor. Do not crush or chew these tablets but swallow them as a whole. The dosage depends on your reaction to Calan SR treatment and the severity of your medical condition. Most people who experience high blood pressure do not feel sick and discontinue use after some time. For best results, Calan SR should be taken regularly even if you feel better. It might take a week for blood pressure patients to experience any improvement in their condition.

Calan SR should be administered with food with low initial doses of Calan SR 120mg every day for patients who have an increased reaction to verapamil for example children or the elderly. If a favorable response is not achieved with a lower dose, then it should be increased to Calan SR 240mg daily.
Ingredients
The active ingredient of Calan SR is Verapamil Hydrochloride.
Cautions
If you are allergic to verapamil, then inform your doctor before taking this medicine. Discuss your medical history with your doctor before starting the treatment. Limit the use of alcoholic beverages while you are taking this medicine as it may make you dizzy.
Side Effects
Some common side effects are:
Nausea
Constipation
Headache
Dizziness
Slow heartbeat
Contact your doctor immediately if these symptoms persist or get worse. Some severe side effects include:
Swollen ankles or feet
Fainting, severe dizziness
Unusual weight gain
Symptoms of heart failure
Excessive tiredness
Severe abdominal pain
Although a severe allergic reaction to this medicine is rare, but if you feel itching, rash, have trouble breathing, or experience severe dizziness then consult your physician immediately.
IMPORTANT NOTE: The above information is intended to increase awareness of health information and does not suggest treatment or diagnosis. This information is not a substitute for individual medical attention and should not be construed to indicate that use of the drug is safe, appropriate, or effective for you. See your health care professional for medical advice and treatment.
Product Code : 10079