Description
How do Canasa suppositories work?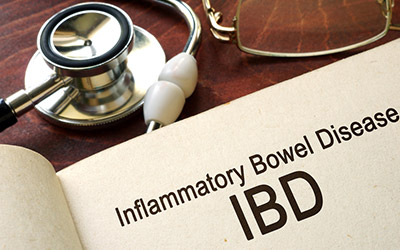 Canasa suppositories (5-ASA)
Canasa 1000 mg suppositories are used to treat a bowel disease known as ulcerative proctitis. Although it does not completely cure ulcerative proctitis, it helps to reduce the number of stools, rectal bleeding due to irritation, the volume of blood in stools, and swelling of rectum/colon. It is an anti-inflammatory medicine that works by blocking the growth of certain chemicals in the body that may cause swelling and pain.
You can buy Canasa from Canada Pharmacy at the best rate.
Directions
Read the information leaflet supplied with this medicine carefully before using it. It is also better to consult your doctor if you have any queries.

Canasa 1000 mg Suppositories are inserted rectally, once every day usually before bedtime. For lower strength suppositories you can use them more than once every day according to your doctor's instruction. The dosage of these suppositories depends on the severity of the patient's condition and response to treatment.

The best time to use this medication is after a bowel movement. Open the suppository right before using it. Try not to handle it too much as the heat from your hand may melt it. Lie down and with your finger gently insert it into the rectum. Keep lying down for a little while. The suppository will work best if you keep it in place for as long as you can. Avoid bowel movement for at least 1 to 3 hours. Regular use will help you get the maximum benefits. Consult your doctor if the ailment persists.
Ingredients
The active ingredient in Canasa 1000mg is mesalamine which is also known as mesalazine.
Cautions
Canasa 1000 mg should not be taken during breastfeeding or pregnancy without the doctor's advice. If you are allergic to this product, then inform your doctor before using it.
Side Effects
Following are some of the common side effects that may occur when using this medication. If the condition worsens then contact your doctor immediately.
Rectal pain
Gas
Diarrhea
Stomach pain
Headache
Pain while inserting the suppository
Some infrequent but serious side effects which should be promptly reported to your doctor are:
Fever
Severe stomach pain
Bloody diarrhea
Signs of kidney problem
Shortness of breath
Dark urine
Chest pain

IMPORTANT NOTE: The above information is intended to increase awareness of health information and does not suggest treatment or diagnosis. This information is not a substitute for individual medical attention and should not be construed to indicate that use of the drug is safe, appropriate, or effective for you. See your health care professional for medical advice and treatment.

Product Code : 13126