Description
Carafate (sucralfate) for Ulcers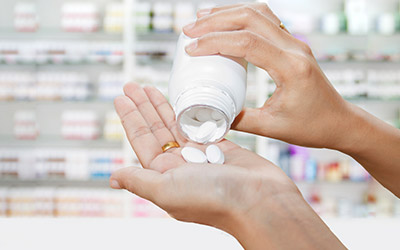 Carafate (Sucralfate)
Carafate medication is used to treat duodenal ulcers. It is not absorbed by the digestive tract into the body but works mainly along the lining of the stomach. It protects the ulcer sites from enzymes, bile salts, and acids. Although Carafate tablets can treat active ulcers, they do not prevent them from occurring.
You can easily buy Carafate (Sucralfate 1gm Tablet) online from Canada Pharmacy and have it delivered to your doorstep without hassle.
Directions
If you are suffering from kidney problems, having regular dialysis, or have diabetes, then inform your doctor before starting Carafate. Take this medication on an empty stomach, a couple of hours before or after a meal. Although you might feel your condition improving make sure that you take this medication for the prescribed number of days. Avoid using any other medication with Carafate. Make sure to have a gap of at least a couple of hours to allow easy absorption of other medications by the body.

Don't use any antacids without the doctor's advice. Use only the ones prescribed by your doctor at least half an hour before or after Carafate.

The usually prescribed dose for treatment of ulcers is Sucralfate 1 gm. Tablet. This tablet is given four times a day for one or two months depending on the condition of the patient.
Ingredients
The active ingredient in Carafate (Sucralfate 1gm Tablet), as the name implies, is sucralfate.
Cautions
Tell your doctor if you are allergic to sucralfate, pregnant or breastfeeding before starting Carafate. If you have a history of swallowing, kidney, breathing, or stomach problems be sure to discuss these problems with your doctor before beginning the Carafate treatment. Kidneys do not function properly in old age.

Carafate contains aluminum which is usually removed by the kidneys. Therefore, older people are at a higher risk of developing high aluminum levels when they use this medicine with antacids.
Side Effects
In case of allergic reactions such as difficulty in breathing, hives or swelling of face and throat get immediate medical attention. Some of the less serious side effects are:
Stomach pain
Drowsiness, dizziness, spinning sensation
Nausea, upset stomach, vomiting
Problem in sleeping
Diarrhea, constipation
Headache
Skin rash, mild itching
Back pain
IMPORTANT NOTE: The above information is intended to increase awareness of health information and does not suggest treatment or diagnosis. This information is not a substitute for individual medical attention and should not be construed to indicate that use of the drug is safe, appropriate, or effective for you. See your health care professional for medical advice and treatment.
Product Code : 2663