Description
Lithium Carbonate Uses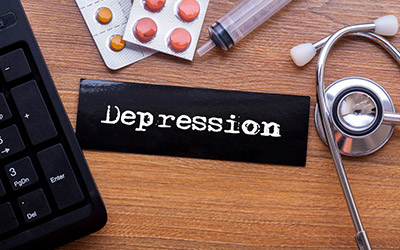 Carbolith (Lithium Carbonate)
This medicine falls under the category of psychotropic drugs which basically means one that acts on the brain. Lithium is primarily used for the treatment of bipolar (manic-depressive) disorder. The usual presenting manic symptoms include; poor judgment, less sleep, hyperactivity, aggressiveness, feeling of grandiosity even leading to hostility. Also, Lithium is used for treating depression.
Lithium is marketed under different brand names. You can buy Carbolith online from Canada Pharmacy.
Directions
Lithium is administered strictly under the supervision of a doctor. Usually, the starting dose is 900 mg to 1800 mg, divided into 3 equal doses. Remember, dosage may vary for different patients, and that is determined by the doctor alone. The basic idea is to keep certain levels of lithium in the bloodstream to control the manic attacks. Thus, regular blood tests are employed to monitor lithium levels, till a satisfactory controlled dosage has been established for a given patient.
Lithium must be taken with food and swallowed whole with water. Do not chew or crush the tablet. Also, do not miss or take a double dose without medical consultation.
Ingredients
Active ingredients (comes in 3 strengths):
Lithium Carbonate 150 mg.
Lithium Carbonate 300 mg.
Lithium Carbonate 600 mg.
Non-Medicinal ingredients: Talc, gelatin, titanium dioxide and FD&C colors.
Cautions
It is important that you tell your doctor about any medical conditions or allergies you might have before starting lithium. Special attention should be given if there is a personal or family history of;
Diabetes
High cholesterol level
Kidney disease
Heart disease
Thyroid disease
Illness requiring anti-inflammatory drugs
In addition, caution must be practiced before starting lithium in these sensitive groups;
Children
Older people (geriatrics)
Pregnancy
Breastfeeding and lactating women
Side Effects
There are some undesired side effects which may be encountered and these include;
Abdominal pain
Nausea
Diarrhea
Drowsiness
Dizziness
Increased thirst
Dry mouth
Increased urination even leading to loss of bladder control
Weight gain
Tremors
Vertigo giving a sense of spinning
Slight trembling of the hands
Apart from above, some uncommon serious side effects include;
Fainting
Difficulty in breathing
Irregular pulse
Slurred speech
Fast or slow heartbeat
Symptoms of hypercalcemia
Immediately consult your doctor if you start experiencing any of these side effects.
IMPORTANT NOTE: The above information is intended to increase awareness of health information and does not suggest treatment or diagnosis. This information is not a substitute for individual medical attention and should not be construed to indicate that use of the drug is safe, appropriate, or effective for you. See your health care professional for medical advice and treatment.
Product Code : 10644