Description
What is cardizem cd used for?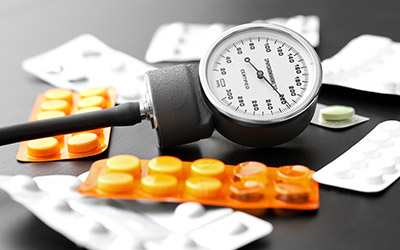 Chemical Name: DILTIAZEM (dil-TYE-a-zem)
Cardizem CD (Diltiazem CD)
Diltiazem CD is a calcium channel blocker. This means this drug works by relaxing the blood vessels of the body and the heart thus facilitating an easy flow of blood through the vessels. In addition, it lowers the heart rate. These effects not only decrease the blood pressure and workload on the heart, but they also increase your ability to exercise. Diltiazem is indicated to treat angina, high blood pressure, heart attacks and kidney diseases. The usual presentation is chest pain, weakness, edema, breathlessness or symptoms associated with kidney problems. CD in Diltiazem stands for "controlled delivery," which means that the active ingredient is slowly released over 24 hours thus making its dose once a day.
Diltiazem is marketed under different names by different companies. You can easily buy Cardizem CD online, including Diltiazem CD 120 mg, through Canada Pharmacy.
Directions
Diltiazem is prescribed by a doctor only, and the prescription is to be strictly followed. The dosage of Diltiazem is dependent on the patient's condition, his response to treatment and other associated medications being used. Your doctor will, usually, start with a low dose and then build it up to the optimum level to get the desired response.
Diltiazem should be swallowed as a whole and should not be chewed, crushed, broken or opened up. Alteration in dosage is to be done Only by the doctor, and you should never increase, decrease or stop its dosage yourself.
Ingredients
Active ingredient:
Diltiazem CD 180 mg
Diltiazem CD 240 mg
Diltiazem CD 360 mg
Cautions
Before starting this drug, consult your doctor if you have;
A serious heart condition
Very low blood pressure
Had a recent heart attack
Kidney disease
Liver disease
Congestive heart failure
Already taking digoxin or a beta-blocker
Pregnancy
Breastfeeding
Side Effects
Immediately contact your doctor if any of these side effects of Diltiazem develop. This is a list of common side effects while others may also occur.
Slow heartbeat
Dizziness and lightheadedness
Weakness, tiredness
Flushing or swelling
Diarrhea or Constipation
Nausea, vomiting
Headache
Confusion, hallucinations, abnormal dreams, mental depression or mood changes
Loss of memory
Unusual or uncontrolled movements
Rash or an itchy or prickly sensation
Loss of appetite
Ringing or other persistent noise in ears
Weight gain
IMPORTANT NOTE: The above information is intended to increase awareness of health information and does not suggest treatment or diagnosis. This information is not a substitute for individual medical attention and should not be construed to indicate that use of the drug is safe, appropriate, or effective for you. See your health care professional for medical advice and treatment.
Product Code : 9357