Description
Catapres TTS Drug Information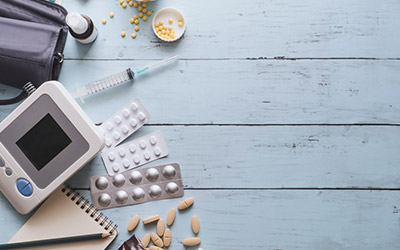 Chemical Name CLONIDINE (KLOE-ni-deen)
Catapres TTS (Clonidine)
Catapres TTS is a centrally acting alpha-agonist hypotensive agent. It belongs to the transdermal therapeutic system (TTS), which means a continuous systemic delivery of clonidine is available for 7 days at an approximately constant rate. It is used in the treatment of high blood pressure (hypertension). These are present as skin patches and are available in different strengths. The unique transdermal system keeps the release rate of clonidine nearly constant for 7 days thus maintaining control over high blood pressure.
To buy Catapres TTS, just visit an authentic online pharmacy such as Canada Pharmacy, on the prescription of your treating doctor.
Directions
To start with Catapres TTS, the dosage should be titrated against the therapeutic requirement of the patient. It should be started with Catapres TTS 1. If the desired result is not achieved then Catapres TTS 2 should be used. If still no response dose should be increased to Catapres TTS 3. It's recommended you don't go to Catapres TTS 4.
To use the Catapres TTS patch once your doctor has prescribed it, put it on clean and dry healthy skin of the chest or upper arm. If hairs are present, clip them off. Do not shave them. If the patch becomes loose, put tape on it. Replace patches at the same time of the day.
Do not miss, increase, decrease or stop your medication without consulting your doctor. A qualified physician can only make all alterations in its dosage.
Ingredients
Active ingredient (comes in 3 strengths):
Clonidine 0.1mg (Catapres TTS 1)
Clonidine 0.2mg (Catapres TTS 2)
Clonidine 0.3mg (Catapres TTS 3)
Cautions
Before starting treatment with Catapres TTS, you must consult your doctor on these important factors;
Allergy to clonidine
Allergies to other drugs
If you are taking beta blockers or digoxin, diltiazem or verapamil
Pregnancy
Lactating or breastfeeding
Pediatric use
Side Effects
Catapres TTS generally has no or minor side effects, but some patients may experience severe adverse effects. Consult your physician at once on the appearance of these side effects. Some of the side effects include;
Allergic reactions
Dizziness, fainting
Abnormal heartbeat
Skin irritation
Redness
Burning
Change in color of skin
Dry mouth
Constipation
Headache
Upset stomach
Severe tiredness and weakness
Other side effects apart from above mentioned may also be encountered.
IMPORTANT NOTE: The above information is intended to increase awareness of health information and does not suggest treatment or diagnosis. This information is not a substitute for individual medical attention and should not be construed to indicate that use of the drug is safe, appropriate, or effective for you. See your health care professional for medical advice and treatment.
Product Code : 9993