Description
How does chantix work?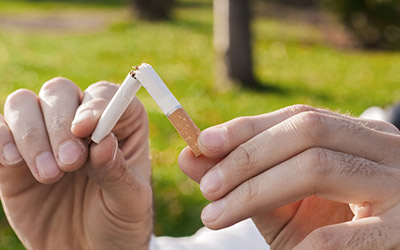 Chantix (Varenicline)
Chantix is a medicine that aids in the cessation of smoking. Usually, it is used in conjunction with stop-smoking programs that focus on education, support, and counseling. Benefits of quitting smoking need no introduction, but generally they lower the risk of developing heart and lung diseases along with cancer. Chantix acts by blocking the effect of nicotine in the brain that stimulates you to smoke.
You can buy Chantix starter pack easily from online stores such as Canada Pharmacy. The Chantix quit smoking program can only lead to possible results in patients who are motivated and are receptive to the advice and counseling provided by your doctor.
Directions
Chantix is taken after eating food, usually with a glass of water. It is mandatory to follow the prescription of your doctor regarding the dosage of Chantix. Usually, three methods are there to use this drug, and you can choose the one that suits you best in consultation with your physician.
Set a date to quit smoking. Start taking Chantix 1 week prior to your set date. Quit smoking on your planned date as Chantix builds up in your body. Chantix is to be taken for a total of 12 weeks.
Start taking Chantix without a planned date. Choose a quit date between 8 and 35 days from the start of your treatment. Quit on that date. Take the prescribed medicine for a total of 12 weeks.
Start taking Chantix and keep reducing the number of cigarettes you smoke each day till you stop smoking over a 12-week period. Continue with the treatment for another 12 weeks for a total of 24 weeks.
Ingredients
Active ingredient: Varenicline 0.5mg (as 0.85mg of varenicline tartrate)
Varenicline 1.0mg (as 1.71mg of varenicline tartrate)
Cautions
To make sure you have a safe Chantix treatment, consult your doctor prior to your treatment if you have;
Serious allergies
History of depression or mental illness
History of seizures
Kidney disease
Heart disease
Drink alcohol
Pregnancy
Breastfeeding
Side Effects
A doctor must be consulted immediately if any of these side effects are seen.
Changes in mood and behavior
Unusual dreams
Sleep disorders like insomnia
Constipation, gas
Nausea, vomiting
Seizure, convulsions
Suicidal thoughts
New or worsening mental health problems
Heart attack symptoms
Stroke symptoms
Severe skin reaction
IMPORTANT NOTE: The above information is intended to increase awareness of health information and does not suggest treatment or diagnosis. This information is not a substitute for individual medical attention and should not be construed to indicate that use of the drug is safe, appropriate, or effective for you. See your health care professional for medical advice and treatment.
Product Code : 9423