Description
Children's Allegra Drug Information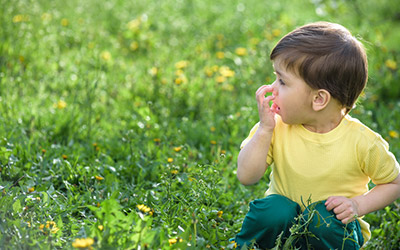 Children's Allegra
Children's Allegra is an antihistamine that decreases the reaction of the natural chemical called histamine in the human body. Histamine is a natural substance that produces symptoms such as itching, runny nose, watery eyes, and sneezing. The body produces this chemical compound during an allergic reaction.
Children's Allegra is used to alleviate symptoms of skin itching, seasonal allergies, and hives. It provides non-drowsy, whole-day allergy relief from different indoor and outdoor allergies. The long-lasting, 12-hour formula of this drug helps to combat allergy symptoms such as sinus pressure, itchy throat, and eyes and sneezing.
Directions
Read the label carefully and take the medicine as directed or as your physician has prescribed it.  Be careful not to overdose or take smaller amounts. Do not take this medicine longer than recommended.

Always take the tablet with water. Don't take it with any other liquid such as orange juice, apple juice, or grapefruit juice.

If you are taking a dose of the oral suspension, shake the bottle well and measure out a dose carefully with the help of an oral syringe, marked measuring spoon, or a medicine cup.

If you are taking the Children's Allegra orally disintegrating tablet remove it from the pack and place it directly in your mouth. Allow it to dissolve on your tongue. The disintegrating tablet should be taken on an empty stomach, a couple of hours after a meal or an hour before a meal.
Ingredients
The active ingredient in this medicine is Fexofenadine.
Cautions
Tell your doctor if you are allergic to fexofenadine or if you have any other allergies before you buy Children's Allegra. Make sure that your doctor is aware of your child's medical history and about any other medication that he might be taking.
Side Effects
Side effects of this medicine may include:
Headache
Nausea
Upset stomach
Muscle or back pain
Diarrhea
Drowsiness, tired feeling
Discontinue use and contact your doctor if your child experiences fever, cough, upset stomach, body aches, or other flu symptoms. It is very rare to get a serious allergic reaction from this medicine. However, seek medical help immediately if you notice symptoms such as difficulty in breathing, severe dizziness, hives, swelling of tongue, lips, or throat, itching, or rash.
IMPORTANT NOTE: The above information is intended to increase awareness of health information and does not suggest treatment or diagnosis. This information is not a substitute for individual medical attention and should not be construed to indicate that use of the drug is safe, appropriate, or effective for you. See your health care professional for medical advice and treatment.
Product Code : 11887