Description
What is chlorpromazine used for?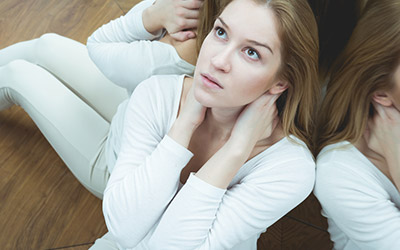 Chemical Name: CHLORPROMAZINE (klor-PROE-ma-zeen)
Chlorpromazine (Generic of Largactil)

Chlorpromazine is a medication used to treat psychotic disorders such as attention deficit hyperactivity disorder, bipolar disorder, schizophrenia, hallucinations, and delusions. It is also used to treat severe behavioral issues in children, nausea and vomiting, and intractable hiccups. Chlorpromazine helps you take a more active part in everyday life, feel confident, and think more clearly. It helps to curb suicidal tendencies in people and control the urge to hurt others. It tampers down aggressive behavior in people and reduces hallucinations. This psychiatric medicine works by restoring the balance of natural substances in the human brain.
Directions
This medicine is taken orally according to the directions of your physician. He or she may advise you to start with chlorpromazine 25mg to avoid adverse side effects and increase gradually. The dosage depends on the individual's age, response to treatment, and medical condition. For children, the recommended dosage is based on weight. For better results take this medication regularly, preferably at the same time.

In some cases, you might experience positive results soon after starting this medicine while in some cases it might be weeks before you see any result. In any case, do not stop taking this medication without consulting your doctor.
Ingredients
Active ingredients include chlorpromazine hydrochloride.
Cautions
Make sure that your doctor or pharmacist is aware of your medical history and allergies if you have any. You can buy chlorpromazine from Canada Pharmacy at desirable prices.
Side Effects
Some serious side effects include:
Uncontrollable movement or twitching of tongue, lips, eyes, arms or legs
Problems with walking, drooling, tremors, or trouble swallowing
Feeling agitated or restless
Seizure
High fever, rapid breathing, stiff muscles, sweating, confusion, uneven or fast heartbeat
Unusual behavior or thoughts
Flu symptoms, easy bruising, pale skin
Urinating less or not at all
Joint pain, swollen glands, chest pain, muscle aches
Watery eyes, tunnel vision, sensitivity to light, decreased night vision
Weak pulse, fainting
If you experience any of these side effects stop taking the medication immediately and call your doctor. Some less serious side effects are:
Weight gain
Sleep problems, anxiety, and dizziness
Constipation
Blurred vision, stuffy nose or dry mouth
Irregular mensuration cycle
Swelling in breasts or discharge
Impotence
IMPORTANT NOTE: The above information is intended to increase awareness of health information and does not suggest treatment or diagnosis. This information is not a substitute for individual medical attention and should not be construed to indicate that use of the drug is safe, appropriate, or effective for you. See your health care professional for medical advice and treatment.
Product Code : 1406