Description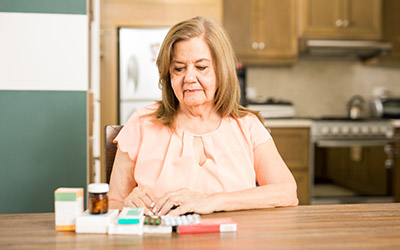 Information About Colazal medicine
Chemical Name BALSALAZIDE (bal-SAL-a-zide)
Colazal (Balsalazide)
Colazal, also known as Balsalazide, is an anti-inflammatory drug belonging to the group known as aminosalicylates. Colazal acts on the substance that causes inflammation, tissue damage and diarrhea in inflammatory bowel diseases. So, it is used in the treatment of mild to moderate ulcerative colitis. It helps by reducing the symptoms of ulcerative colitis like diarrhea, rectal bleeding, and stomach pain. Balsalazide acts by reducing the swelling and inflammation in the colon. It is used in the treatment of adults and children who are at least 5 years old.
Colazal has a Giazo brand which is used for treating mild to moderate ulcerative colitis in men who are at least 18 years old.
You can buy Colazal on the prescription of your doctor. Also, it can be easily purchased from Canada Pharmacy.
Directions
Once you are prescribed and buy Colazal, then it should be taken as prescribed by your doctor. The usual dose of Colazal is 3 times a day, taken orally with or without food.
If you have difficulty in swallowing the capsule, you can break it up and mix it with a spoonful of applesauce. Immediately swallow it.
Do not keep it or prepare an advance dose to store it. If you use this method of administering the drug, the yellow-orange color of the mixture may stain your teeth and tongue.
Colazal is takin for a short time period, i.e., 8 to 12 weeks. Consult your doctor if your condition shows no improvement or starts worsening.
Colazal's dose must never be increased, decreased, or altered by the patient without consulting his doctor.
Ingredients
The active ingredient in Colazal is Balsalazide 750 mg.
Cautions
Before commencing your treatment with Colazal, the following factors must be discussed with your doctor, if you are experiencing any of them.
Kidney disease
Liver disease
Have a stomach disorder called pyloric stenosis
Pregnancy
Breastfeeding
Allergy to Balsalazide
As Balsalazide contains salt

Caution should be taken by heart failure patients.
Side Effects
Immediately consult your doctor if any of the following side effects of Colazal start to appear.
Worsening colitis symptoms like fever, stomach pain, bloody diarrhea
Kidney problems like swelling, no urination, weight gain
Liver problems like jaundice, anorexia, stomach pain
Anemia
Nausea, vomiting
Diarrhea
Joint pain
Cold symptoms like stuffy nose, sneezing, sore throat
IMPORTANT NOTE: The above information is intended to increase awareness of health information and does not suggest treatment or diagnosis. This information is not a substitute for individual medical attention and should not be construed to indicate that use of the drug is safe, appropriate, or effective for you. See your health care professional for medical advice and treatment.
Product Code : 10090