Description
Glaucoma Treatment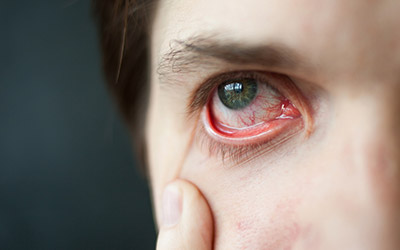 Combigan (Brimonidine/Timolol)
Combigan is a combination of 2 drugs used to treat high-pressure symptoms of the eye, namely glaucoma (open-angle type) and some other eye diseases like ocular hypertension. Lowering the pressure in the eye helps prevent blindness in these conditions. Combigan eye drops are used when single-ingredient drugs are unable to treat glaucoma.
The 2 drugs in Cambigan are brimonidine and timolol. Brimonidine is an alpha agonist. It acts by decreasing the amount of fluid formed in the eye along with improving the fluid drainage from within the eye. Timolol belongs to the group of beta blockers. It decreases the amount of fluid formed within the eye. The effect of both drugs results in lowering the intra ocular pressure and giving relief to the patient.
Combigan eye drops are not recommended for children under 2 years of age due to increased risk of side effects.
You can buy Combigan eye drops for glaucoma treatment from Canada Pharmacy and have it delivered to you.
Directions
Before using Combigan eye drops, read the patient's leaflet provided by the pharmacist. The usual dose is 1 drop in the eye pouch every 12 hours or as directed by your physician. To administer the eye drop, with clean washed hands, tilt your head back. Pull down the lower eyelid and squeeze out a drop in the lower pouch. Close your eyes for 2-3 minutes, looking down, without blinking or squinting. Gently press on the inner angle of the eye to distribute the drug evenly. Repeat with the other eye.
Ingredients
Active ingredients are:
Brimonidine 0.2%
Timolol 0.5%
Cautions
Before starting treatment with Combigan, if following conditions are present, consult your doctor.
Asthma or COPD
Serious heart problem like AV block
Congestive heart failure
Coronary artery disease
Stroke or blood clot
High or low blood pressure
Depression
Diabetes
Any allergies
Thyroid disorder
History of glaucoma
Side Effects
Following side effects can be associated with Combigan and may require the consultation of the doctor.
Slow or uneven heart rate
Palpitations
Shallow breathing, faintness
Severe swelling, redness or discomfort in or around the eye
Eye pain
Increased watering of the eye
Numbness or tingling in the hands or feet
Drowsiness, tiredness
Mild stinging or burning in eyes
Allergic reaction
IMPORTANT NOTE: The above information is intended to increase awareness of health information and does not suggest treatment or diagnosis. This information is not a substitute for individual medical attention and should not be construed to indicate that use of the drug is safe, appropriate, or effective for you. See your health care professional for medical advice and treatment.
Product Code : 9597